Account management (Admins only)
If you have an Administrator account, you may use this website to take an active role in the subscription licensing process. As the Administrator on the account, you have access to your organization's Licenses, Users, Usage and My Account pages. Here we will go through each tab.
View Licenses
This page displays which programs and how many seats of each program that are licensed to your organization.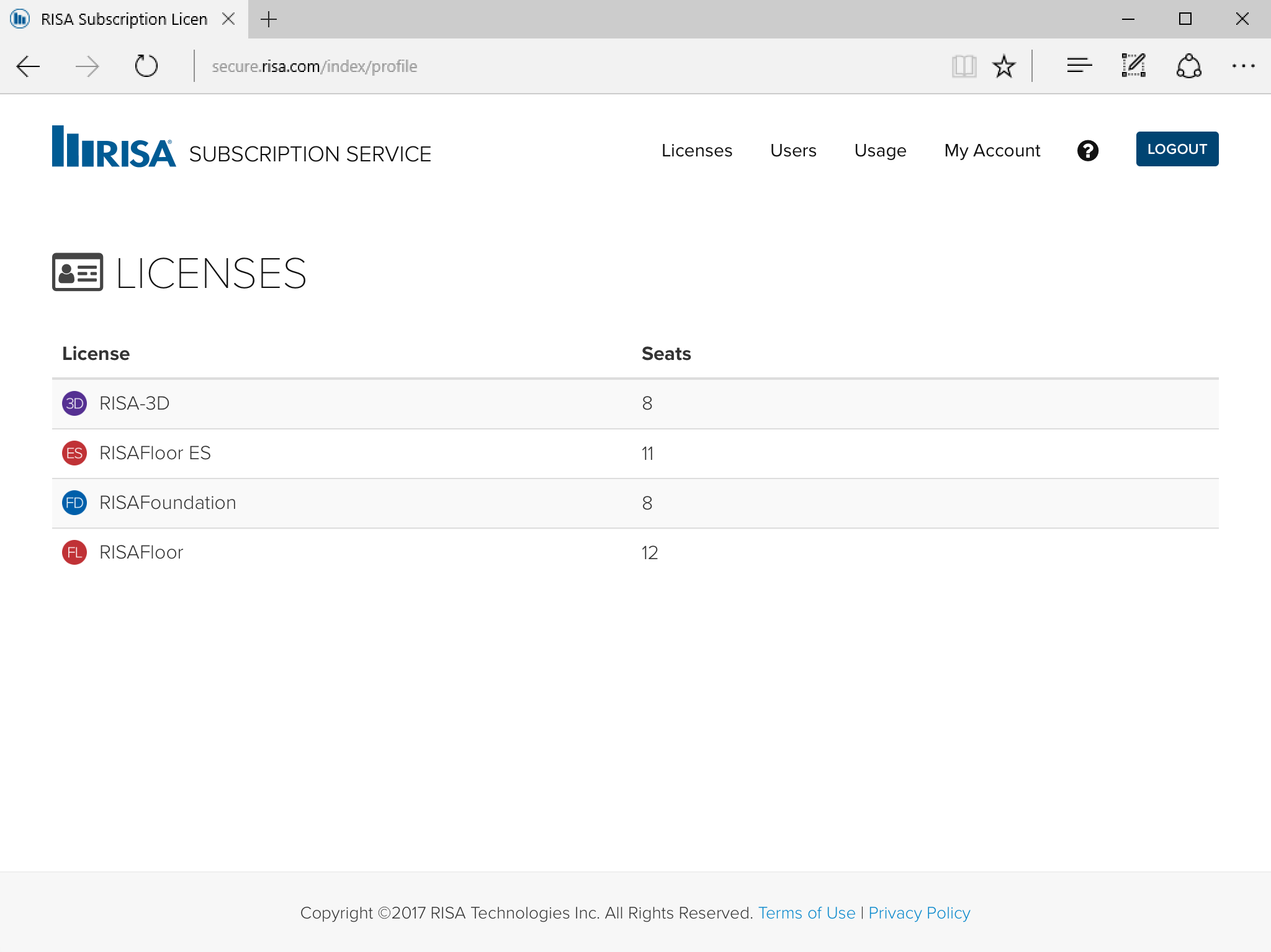 Add Users
This page allows administrators to build out your company and create separate logins for each employee who will use RISA subscription programs. Only administrator's can view this page. A User does not have access this page. Upon account setup, the Administrator is the only User.
You can either share one Email/Password for all Users of RISA subscription programs OR create separate User accounts for each employee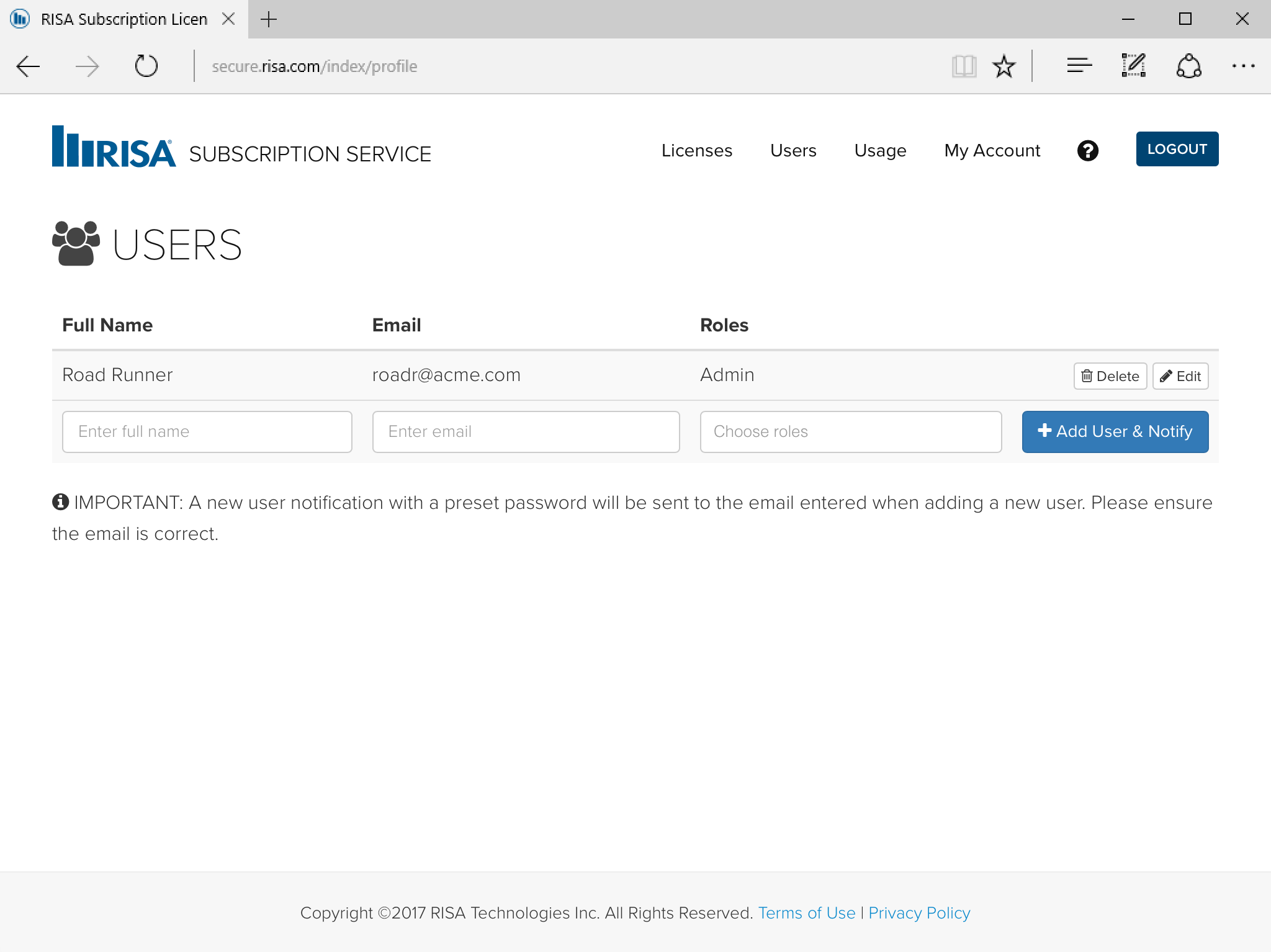 Administrators may create additional subscription Users by entering a full name, email address and choosing a role. Click the + Add User & Notify button to send the User an invitation email. This email gives each individual what they need to install and start using the programs.
Roles
Roles work as follows:
Admin: This permissions level allows Add/Edit/Delete Users and view of more advanced data on the account.
User: This permissions level allows view of Usage and the ability to change own password.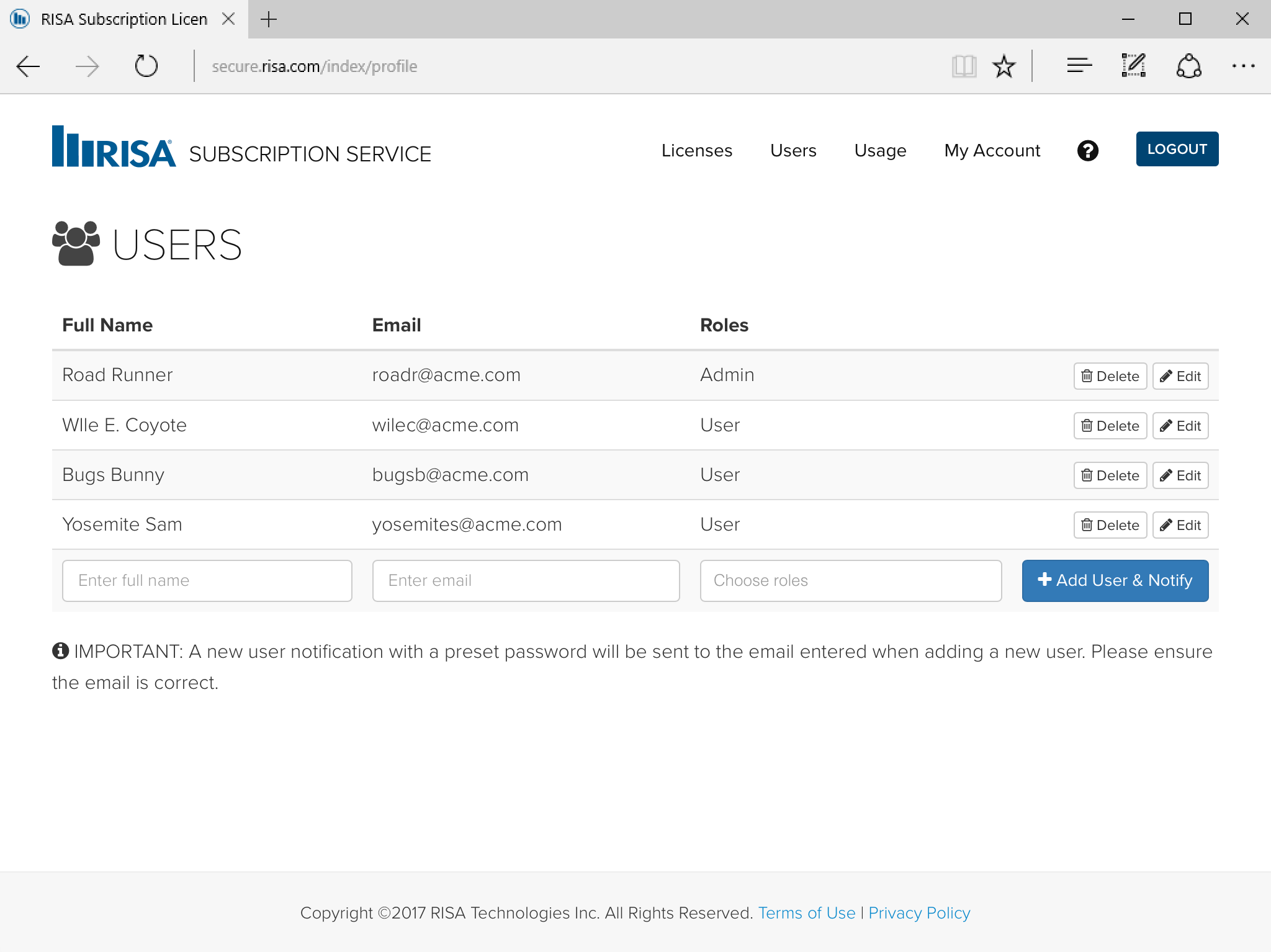 A new User notification with a preset password and software download link will be sent to the email entered when adding a new User.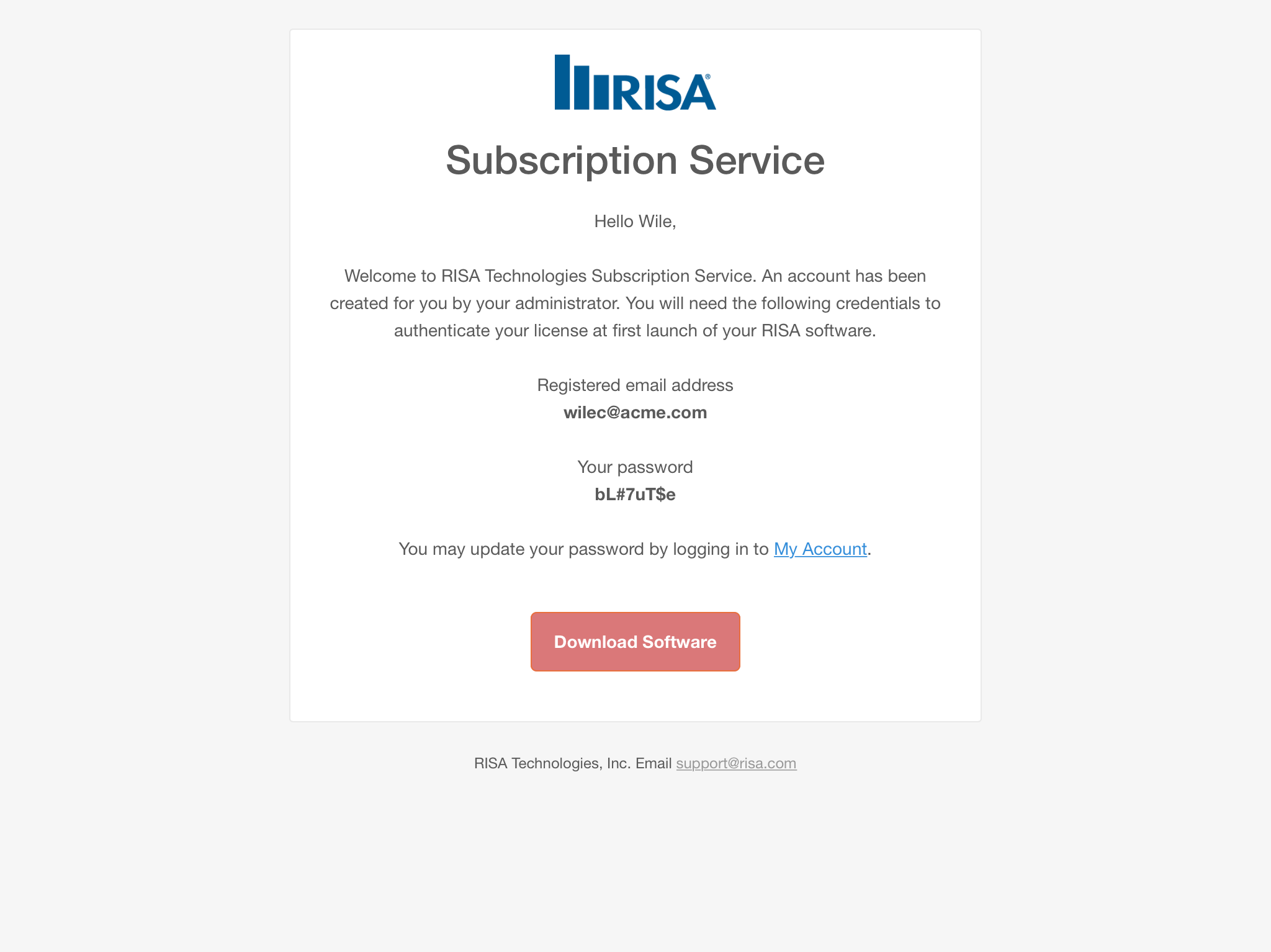 Edit Users
An Administrator may also Edit or Delete Users. If you click Edit next to a user, this dialog will open.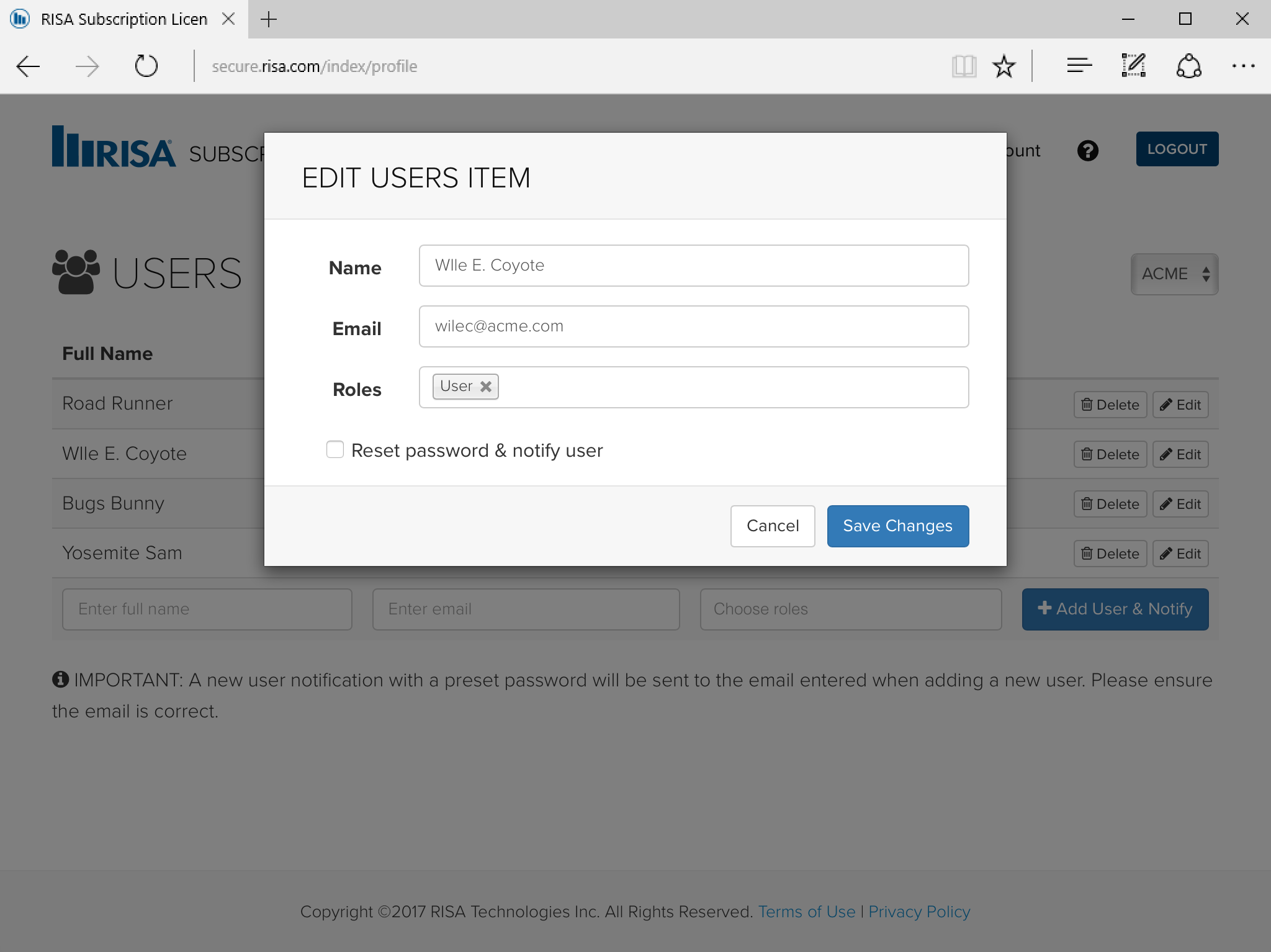 Here you can change the User's Name, Email, Role and Reset their password. If you check the Reset password & notify user checkbox this User will be given a new default password and will be notified by email.
View Usage
This page allows you to see the CURRENT usage in the program. This is available to both Administrators and Users.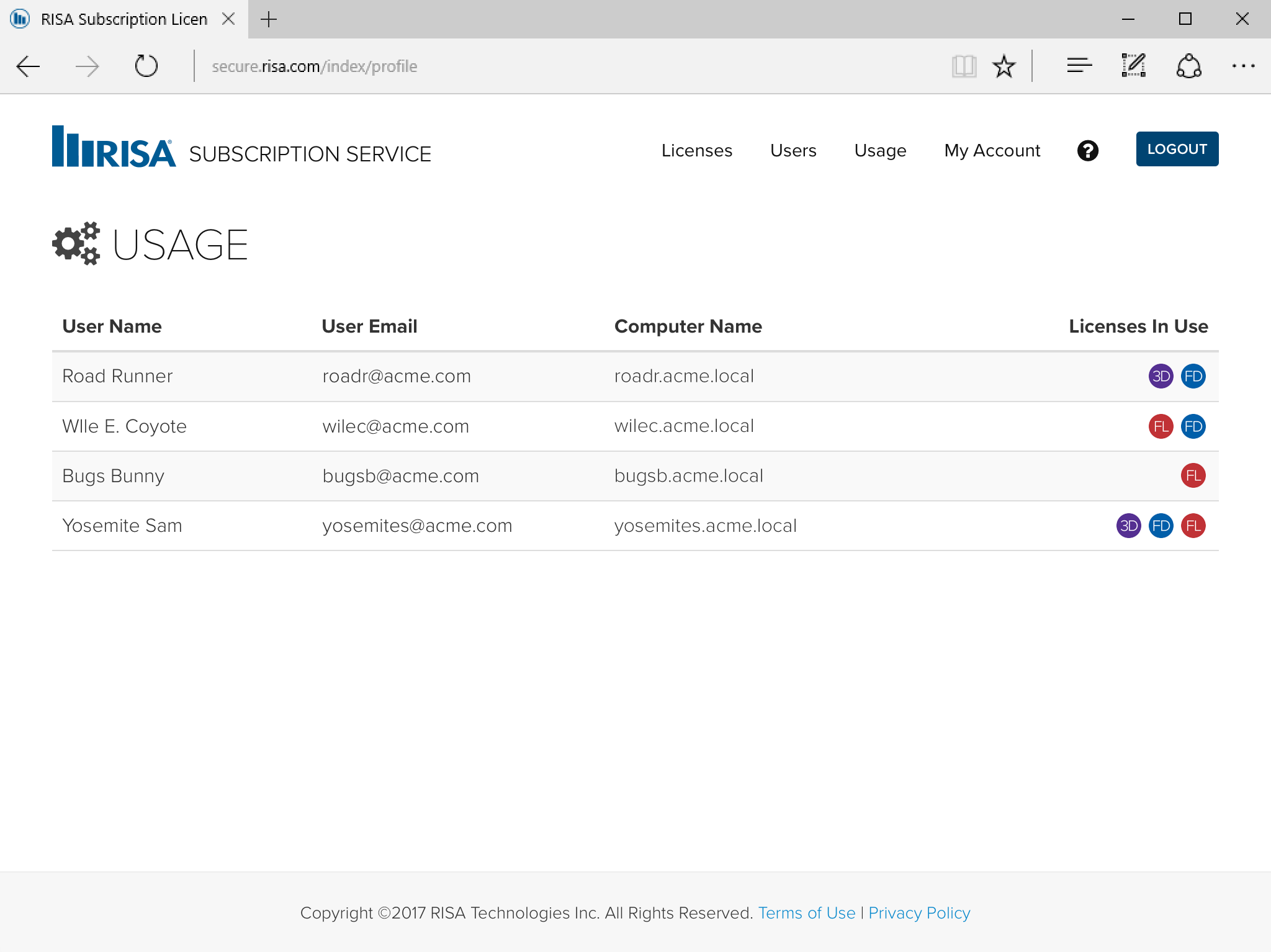 My Account
This page allows Administrators and Users to change their passwords.