---
Convert Standalone/Network License Type to Subscription with the RISA Licensing Dashboard
---
The RISA licensing dashboard allows users to convert existing licensing keys from one type to the other. Before using the licensing dashboard to complete the conversion, please reach out to our sales team to process your order and receive all necessary information.
How to switch licensing from Standalone/Network to Subscription
Open your RISA Licensing Dashboard. By default this can be found in the following location: C:\Program Files\RISA\Utilities.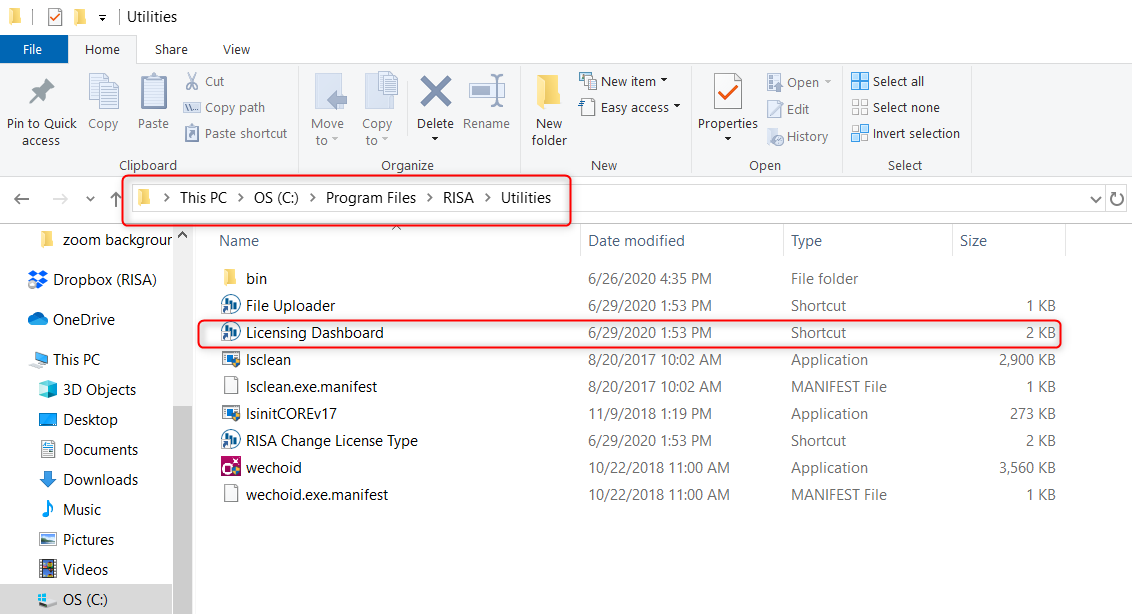 Once open, log in using your credentials.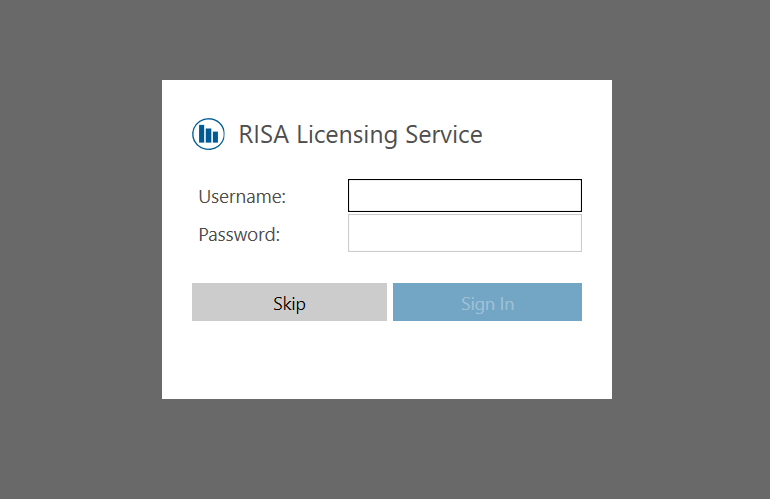 On the "Installed Products" tab click the "Configure" button next to the software you wish to switch your license type for.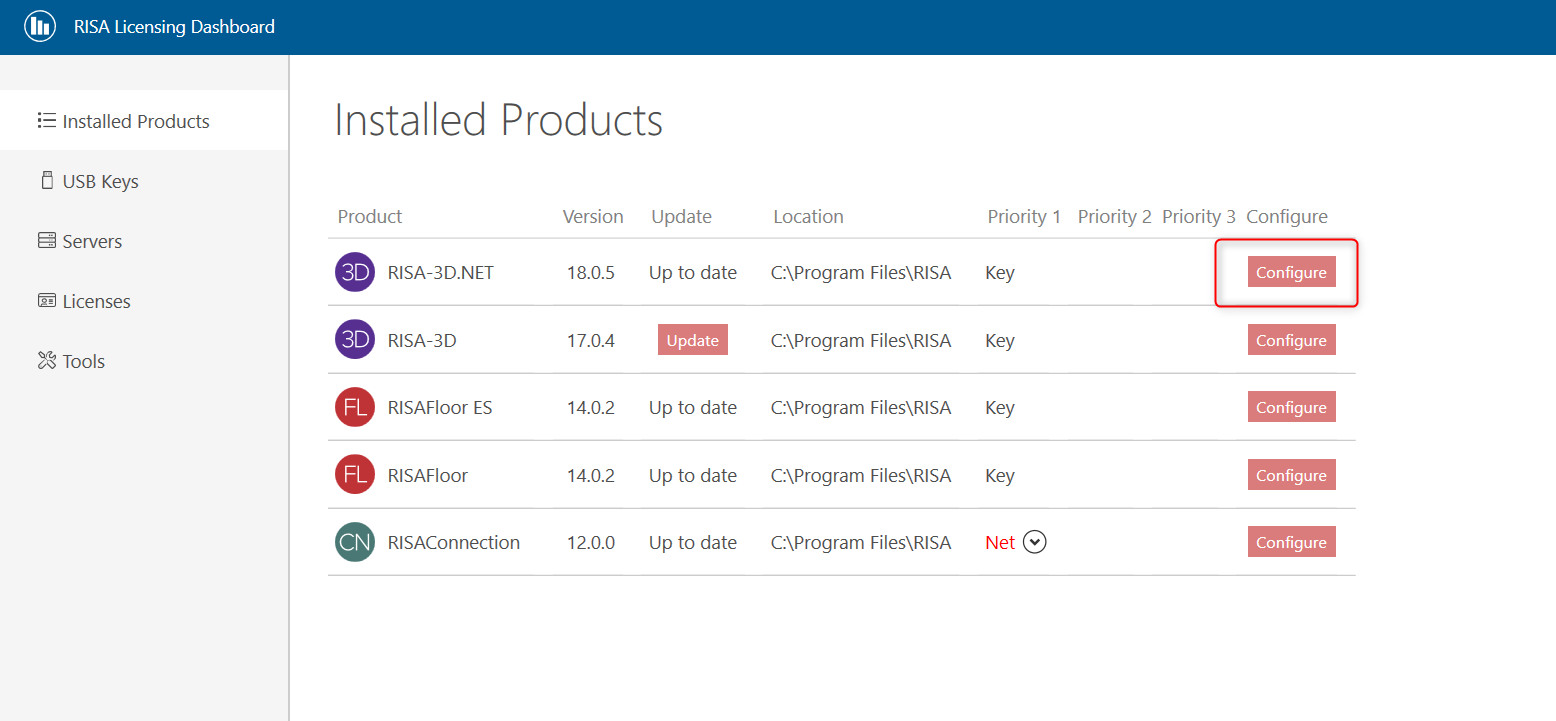 Use the slider to set the license type priority to subscription (for RISA-3D and RISAConnection) or click the radio button to choose subscription as your license type (RISAFloor, RISAFloor ES, RISAFoundation and RISASection)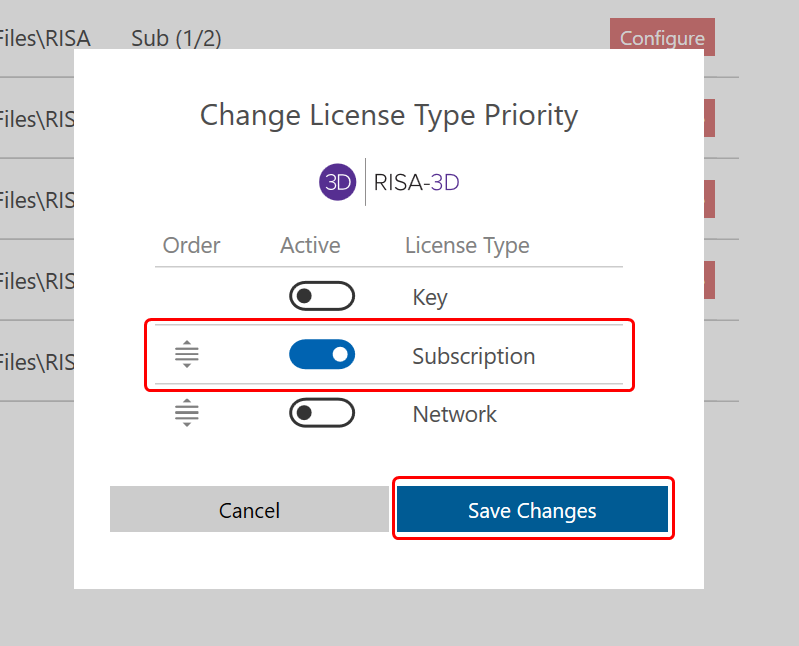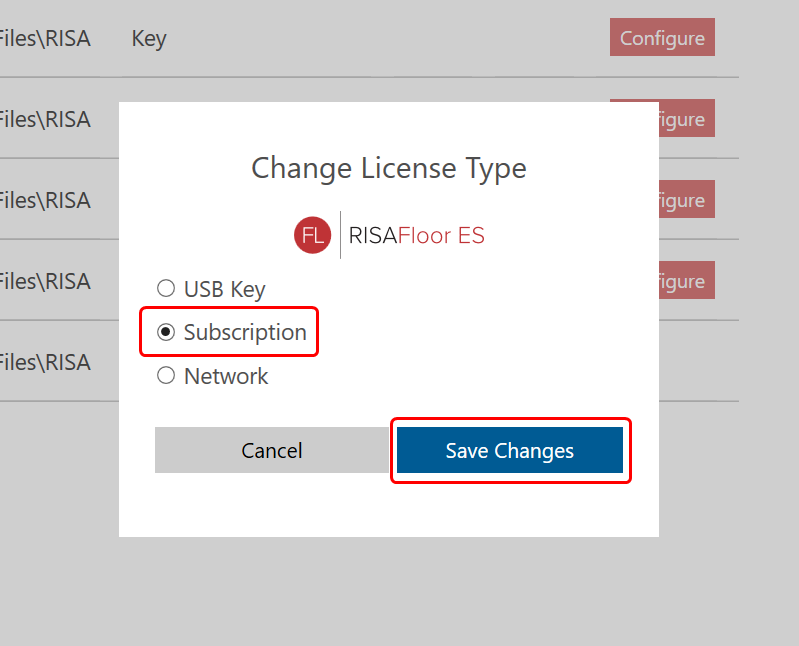 Click "Save Changes" to set the license type.
For more information about the various features and uses for the Licensing Dashboard, review the video below:
---
Tags: Licensing