---
How Can I Assemble Vertical Brace Connections in RISA-3D?
---
When RISA-3D is integrated with RISAConnection it is easy to design vertical brace connections (including gusset plates) on your RISA-3D structures.
First, open the Connection Rules spreadsheet and ensure that you have a connection rule set up for the type of brace connection that you wish to apply.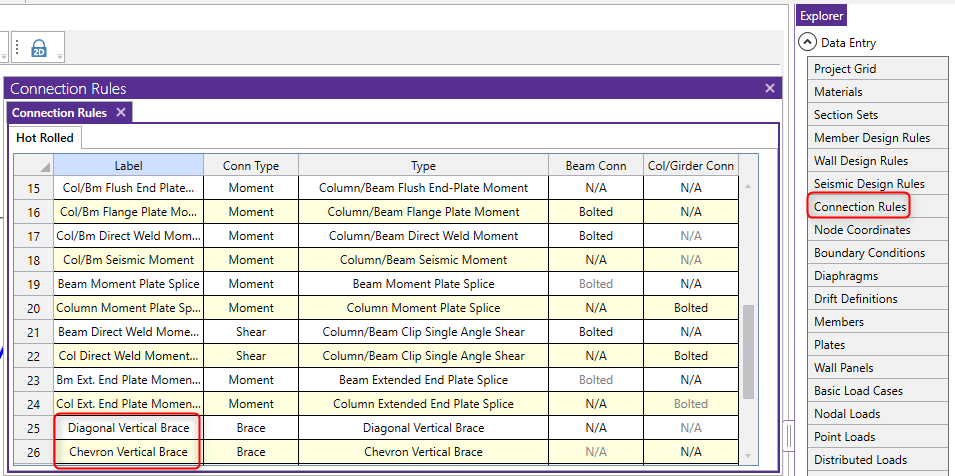 For Diagonal braces, assign the connection rule to the both the beam end and the brace end. For Chevron braces, assign the connection rule to the end of each brace which frames into the common node. One easy way to do this is to click on the member, expand the RISAConnection Properties section in the Properties window on the left side of the screen and choose the connection from the drop-down.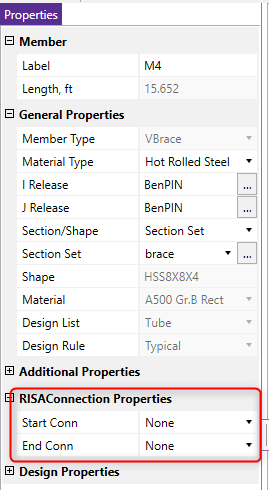 In the example below, an existing RISA-3D frame has the Diagonal Brace and Chevron Brace connections assigned appropriately such that a total of five gusset plates will be designed. Once these connection rules have been assigned to members, then transfer the model to RISAConnection and design the connections.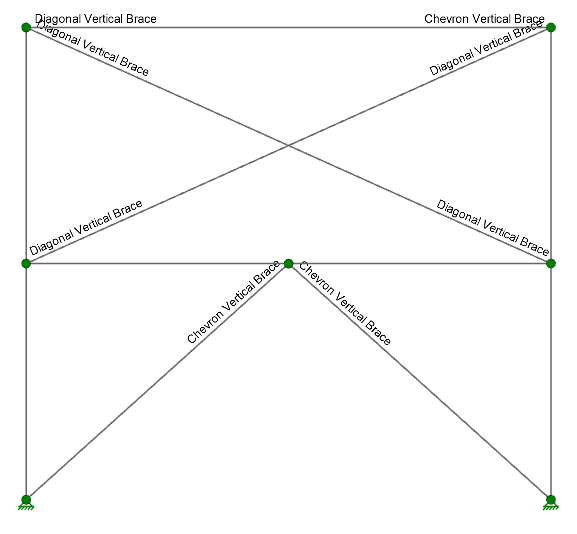 ---
Tags: RISA-3D RISAConnection