---
How Do I Detach a Wall Panel From a Diaphragm?
---
The ability to detach a wall panel from a diaphragm was a feature added in RISA-3D V13.

This feature is useful if you have a rigid diaphragm defined in the program but have a portion of the structure that is not a part of that rigid diaphragm. This is common for balloon framed walls or at a mezzanine level where the wall isn't connected to the diaphragm.
The wall panel is automatically meshed at solution time to any element or diaphragm along its height. This new Detach from Diaphragm feature will allow you to disconnect these nodes along the wall intersection with the diaphragm.
In the Wall Panel Editor there is a button to Toggle Diaphragm Attachment.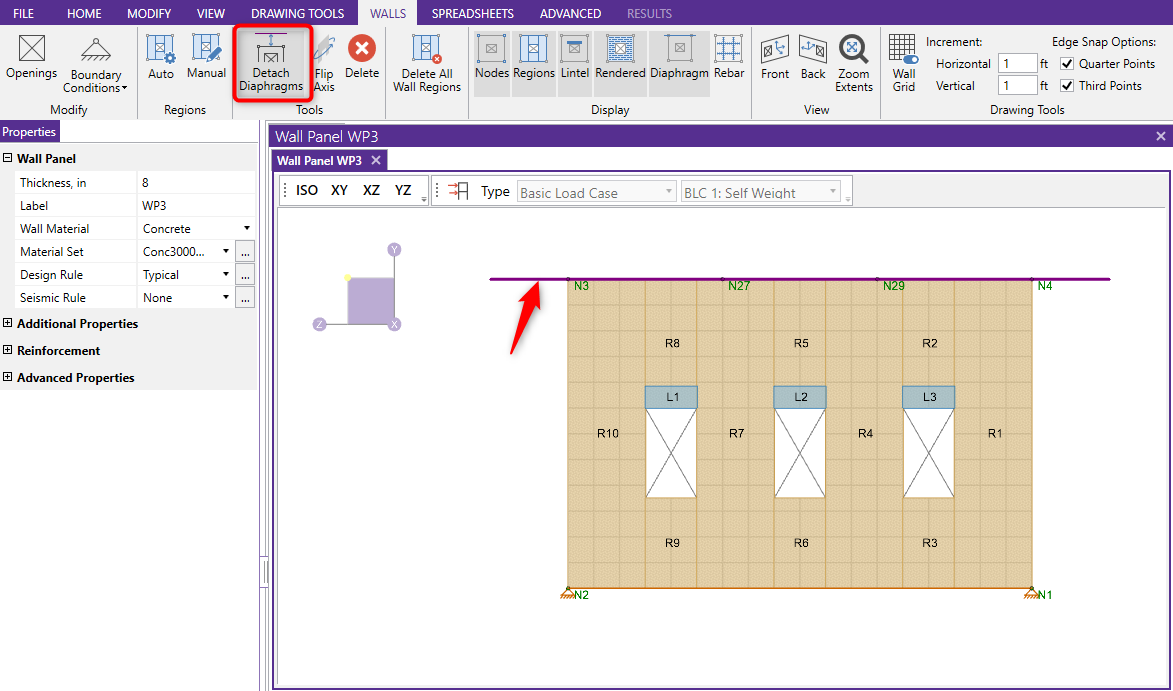 If you press this button and click on a diaphragm it will become grayed out in the Wall Panel Editor, letting you know that this wall panel is completely detached from the diaphragm. When you next solve the model you will see that the wall panel does not participate in any way with the detached diaphragm.
---
Tags: Diaphragms RISA-3D