---
How to Add a Deck to a RISAFloor Model
---
RISAFloor has some default decks provided for you when you open the program in the Deck Definitions spreadsheet. You can use one of these decks or you can create your own by going to the bottom of the spreadsheet and press ENTER.

The Label can be any unique name you choose.
There are four types of deck material available. Click in the Material Type cell and press the arrow button to select the deck material and properties. You can choose from one of the four types of deck listed below.
Flat Slab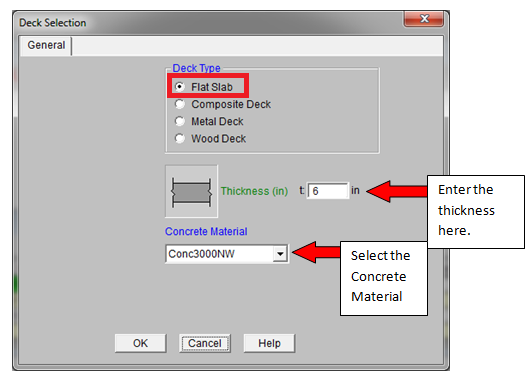 Composite Deck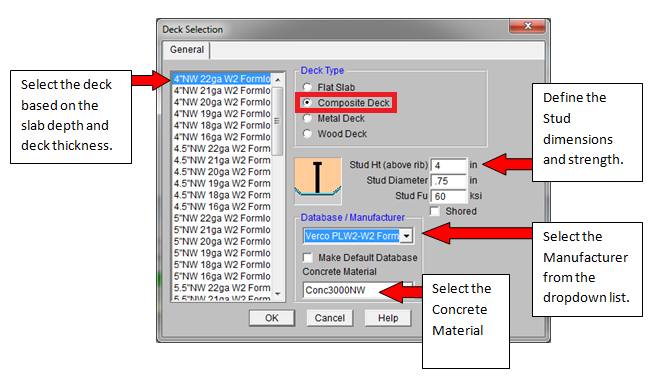 Metal Deck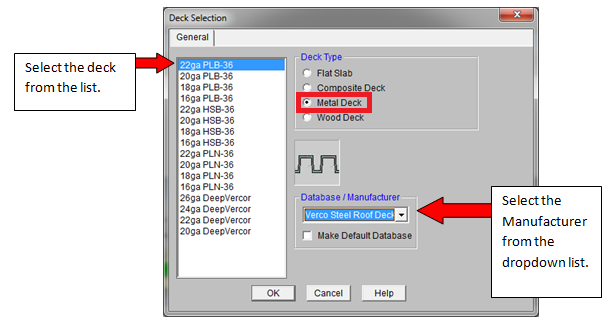 Wood Deck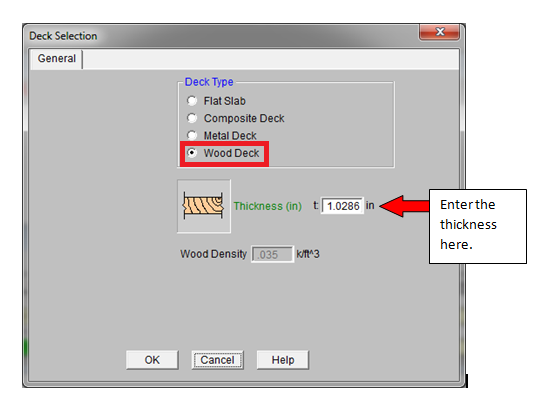 ---
Tags: RISAFloor