---
How to View Wood Design Values
---
We have recently added a new View Design Properties dialog to allow you to now have the ability to easily view the wood design values prior to solution.
Solid Sawn Lumber View: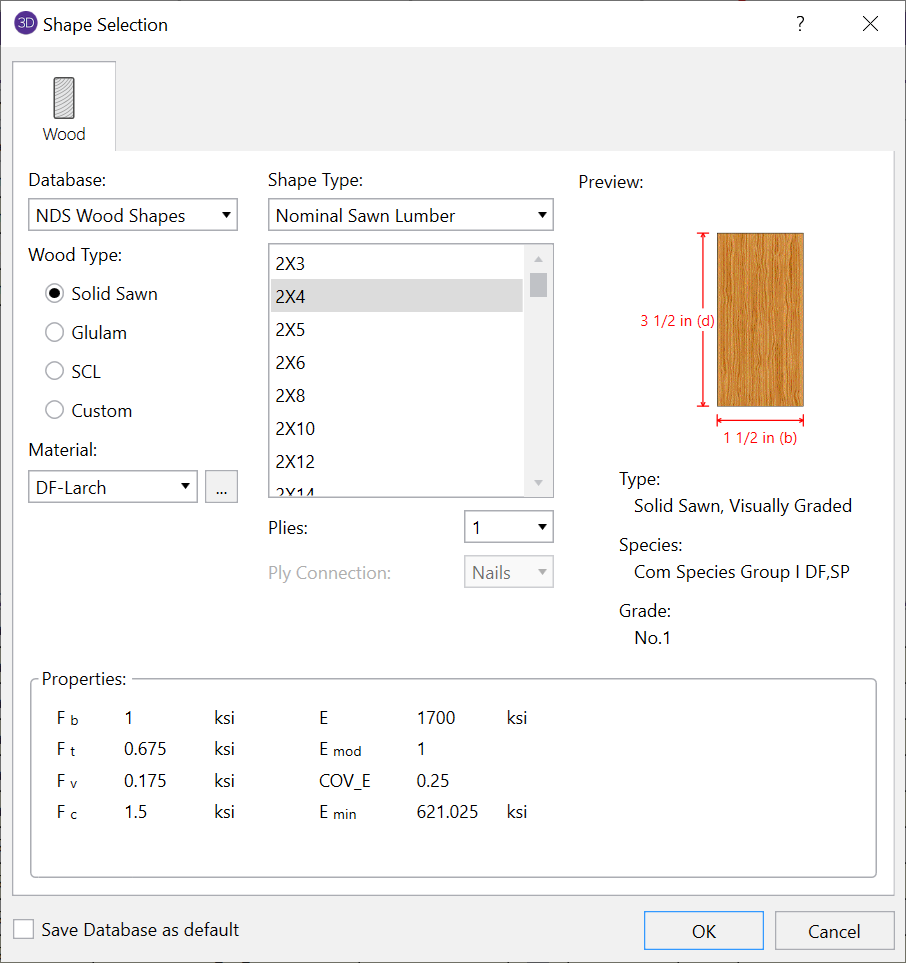 Glulam View: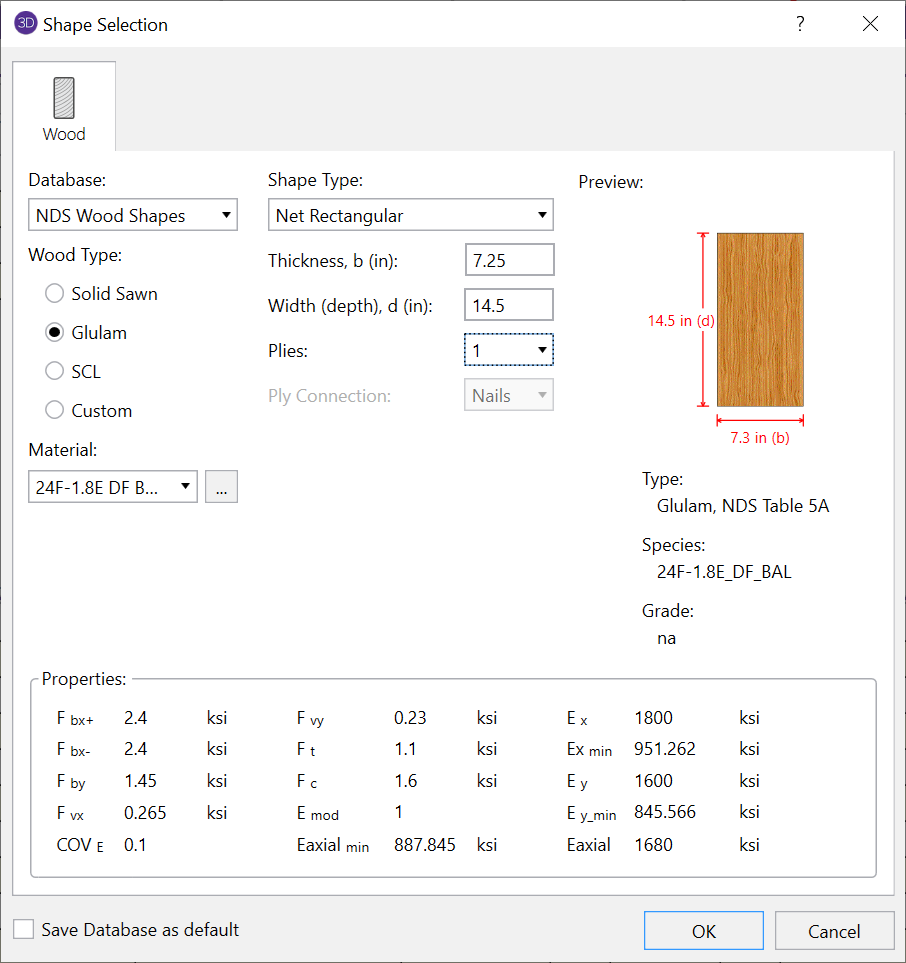 SCL View: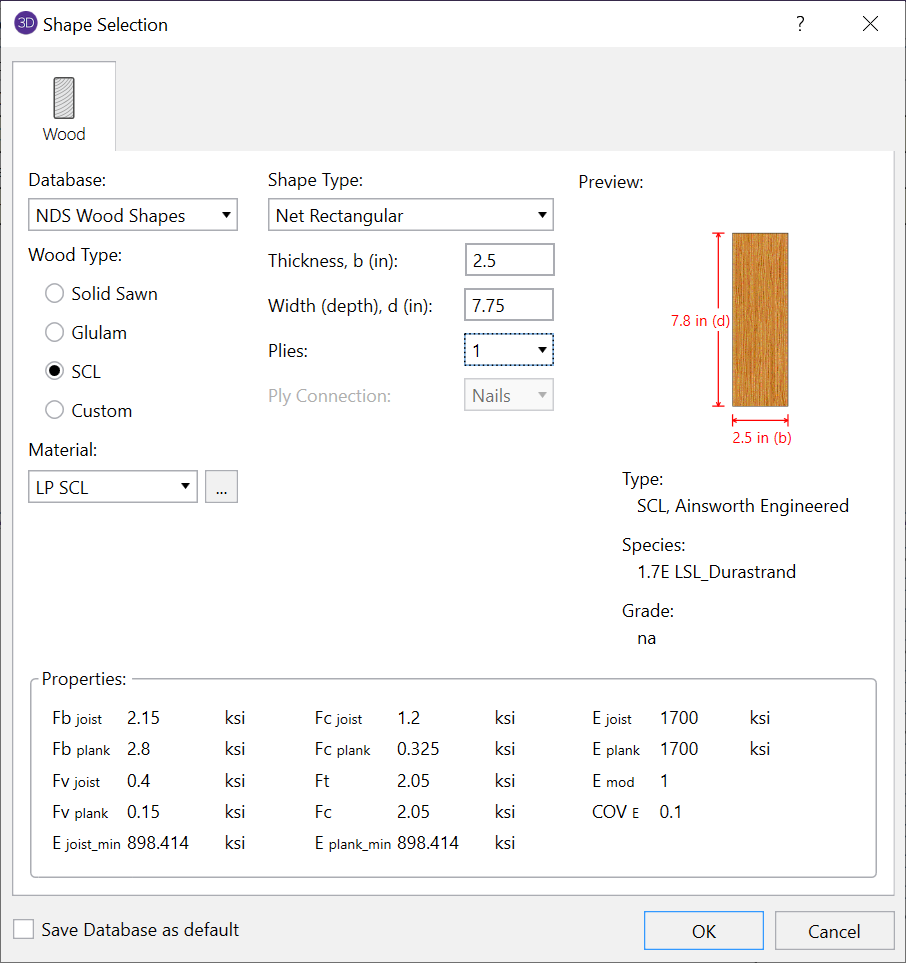 Because the design values are dependent on the selected wood material and the selected member size, both selections are echoed in the dialog to verify the displayed design properties.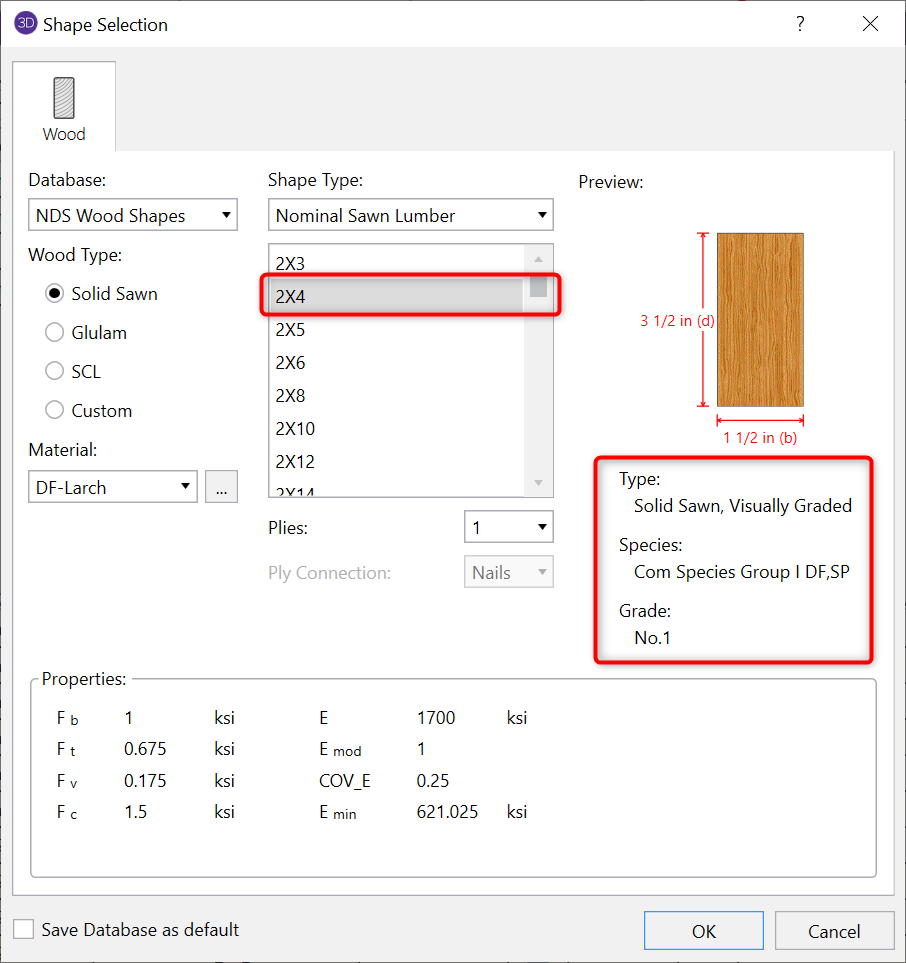 The displayed values are the values that will be used in your member design, therefore they are dependent on which design code you selected under the Codes tab of Global Parameters.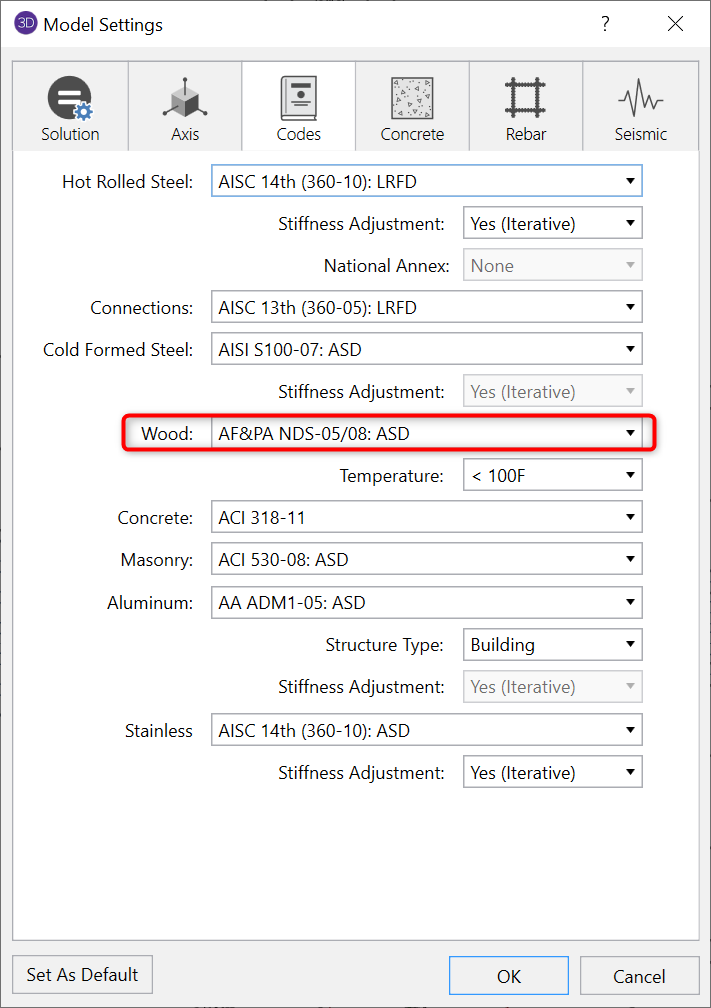 The values will be those listed in the Supplement tables to the selected NDS code or those published by the appropriate SCL manufacturer.
After solution, you can verify the modified design values in the member detail reports: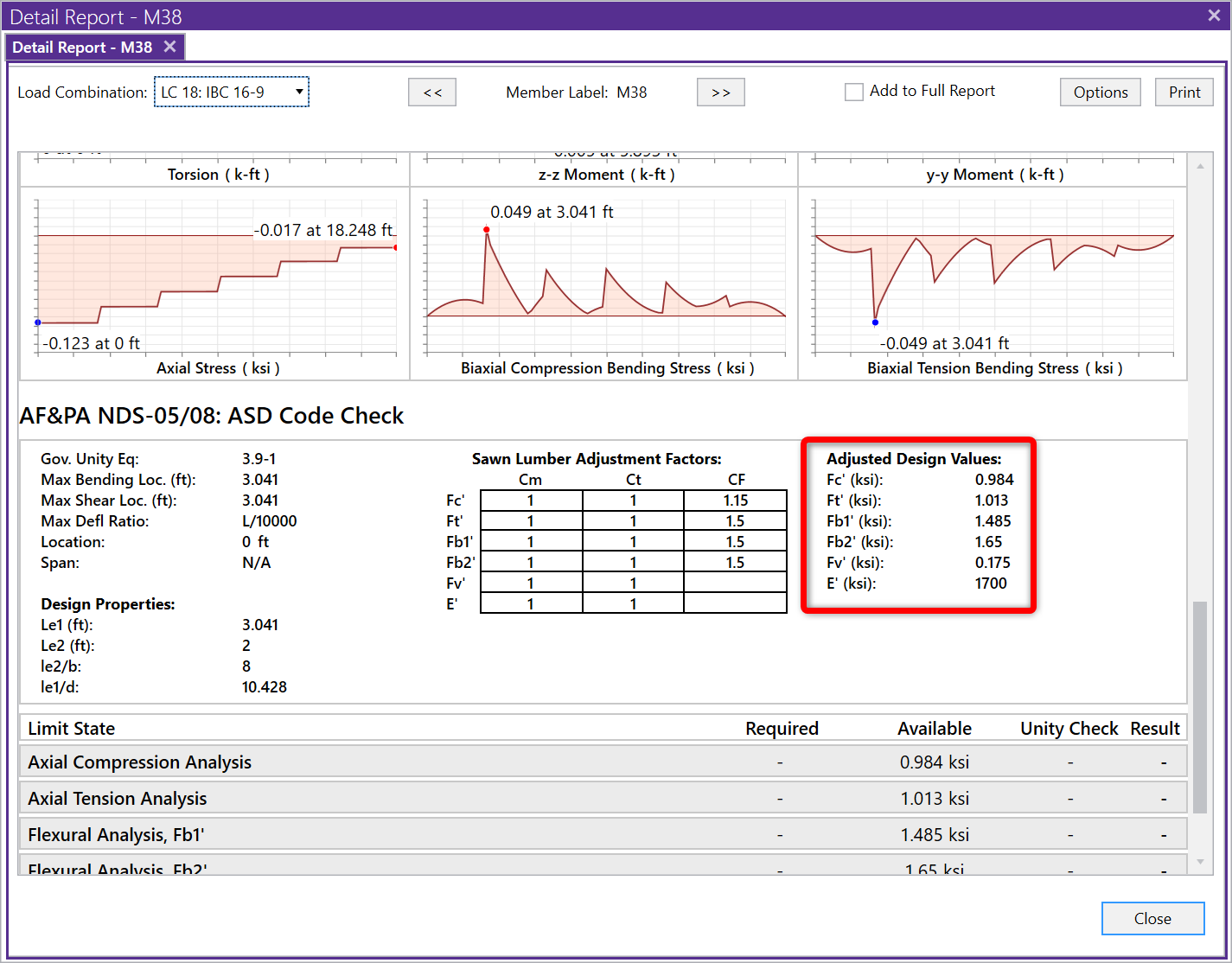 ---