---
Improved Wall Panel Results
---
Wall Panel Forces Spreadsheet
The power of RISA is the easy to access output. The Wall Panels have all the calculations and forces displayed in the Detail Report and now the new Wall Panel Forces gives you a quick way to get all the forces across the base of the wall. This new spreadsheet can be found in the Data Entry toolbar or the Results menu.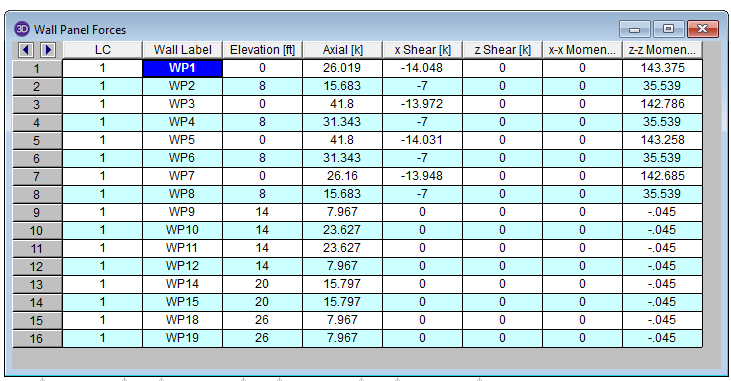 Masonry Wall Summary Report
The Masonry walls now have a Summary Report in the Detail Report. This gives you all the information on the wall, drawing of the wall with regions and openings, and results for the unity, reinforcement and lintels.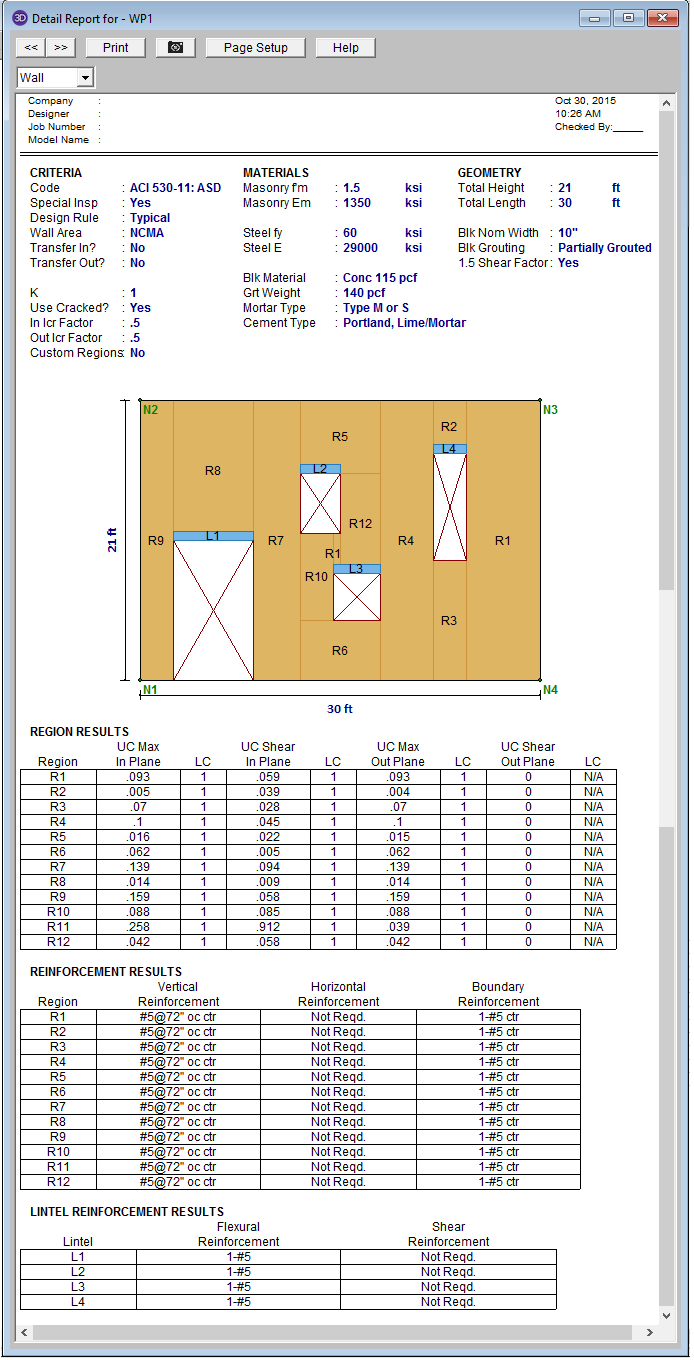 ---
Tags: RISA-3D Walls Spreadsheets