---
Improvements to Solid Elements in RISA-3D
---
A number of improvements have been made to solid elements in RISA-3D v19 allowing users enhanced flexibility in viewing input data as well as evaluating results associated with solid elements.
Solid Primary Data Spreadsheet
Once solid elements have been drawn, you now have the option to view their properties in the Solids spreadsheet. From within the spreadsheet, the material type and the activation of solids may be modified.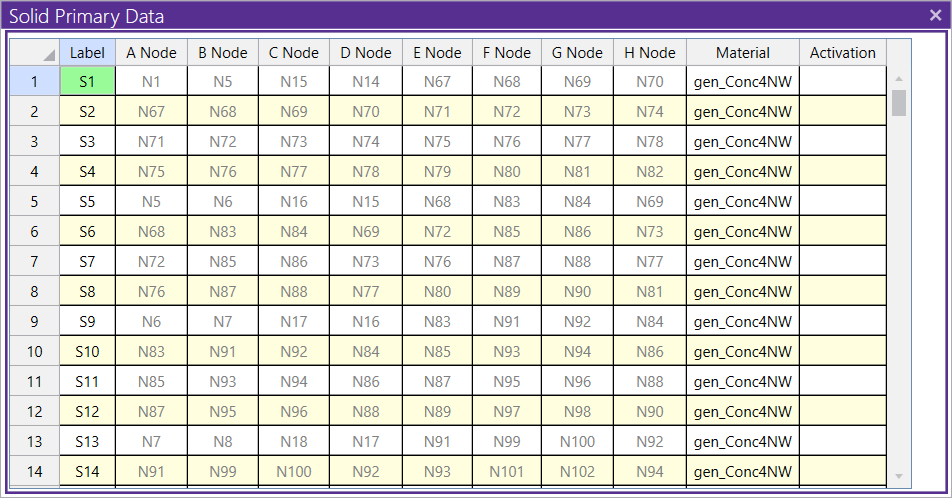 Internal Force Summation Tool
The Internal Force Summation Tool (IFST) is now available to be used on solid elements. Similar to plates, you will select the IFST from the 'Selection Toolbar' on the left side of the 3D window.

To define the cutting plane, select two nodes. This will define the start and end of the cutting plane as well as lock the cutting plane to that exact location.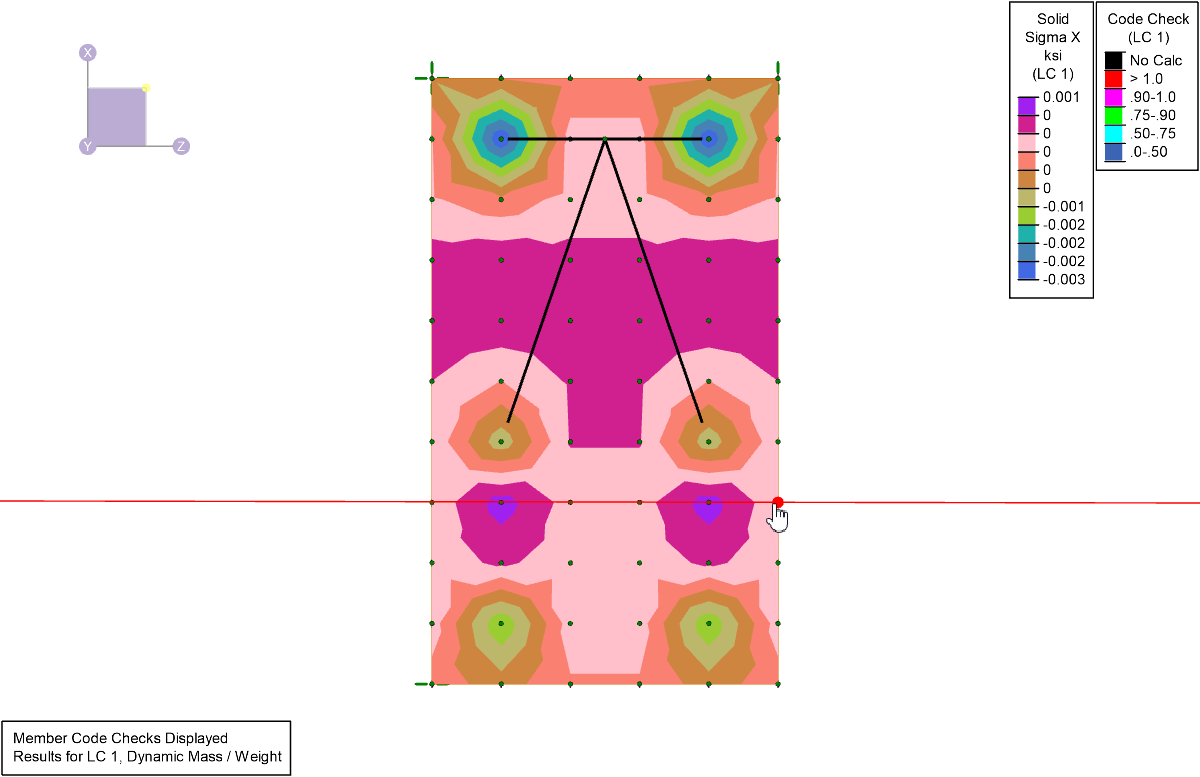 The Internal Force Summation Tool uses a new axis so it's important to view your model in the Plan or Elevation View to get accurate results.
Clicking a third time will initiate the Internal Force Summation results dialog. The axes shown in the dialog correspond to the direction in which the cutting plan was selected with the "1" direction running along the line from Point 1 to Point 2.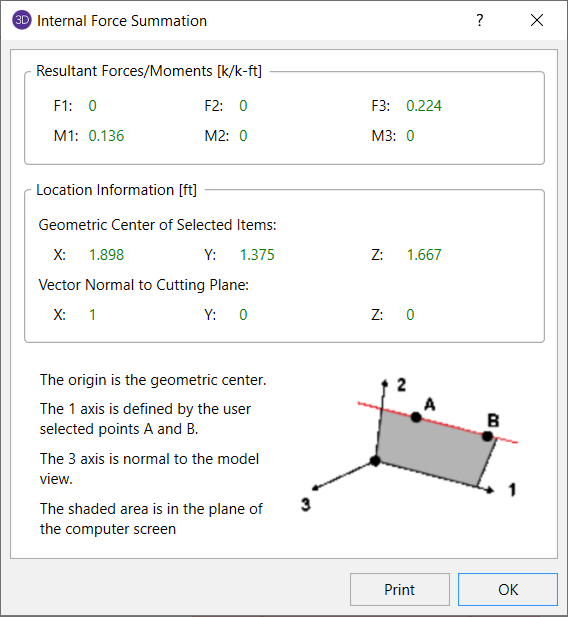 Solids Corner Forces
A new spreadsheet displaying Solids Corner Forces has now been added to the Results spreadsheets. This spreadsheet may be filtered, printed or added to the final report.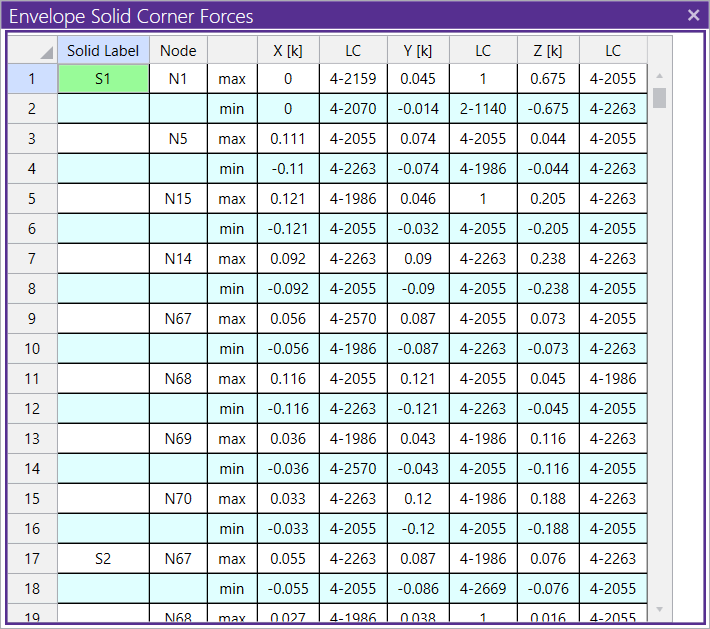 ---