---
Masonry Lintel Analysis using FEA
---
In RISA-3D, the current method of design for masonry lintels is Simply Supported where the masonry lintels are idealized into a simply supported pin-pin beam configuration. Now, masonry lintels can instead be analyzed using finite element analysis. With this method, the lintel will be fully integrated as part of the wall.
In the Wall Design Rules spreadsheet, choose the FEA analysis method for the masonry lintel.

With the FEA analysis method, the forces that are experienced by the lintel are based on finite element analysis rather than a simply supported beam condition. The shear and moment diagrams can be seen in the Opening section of the Wall Detail Report.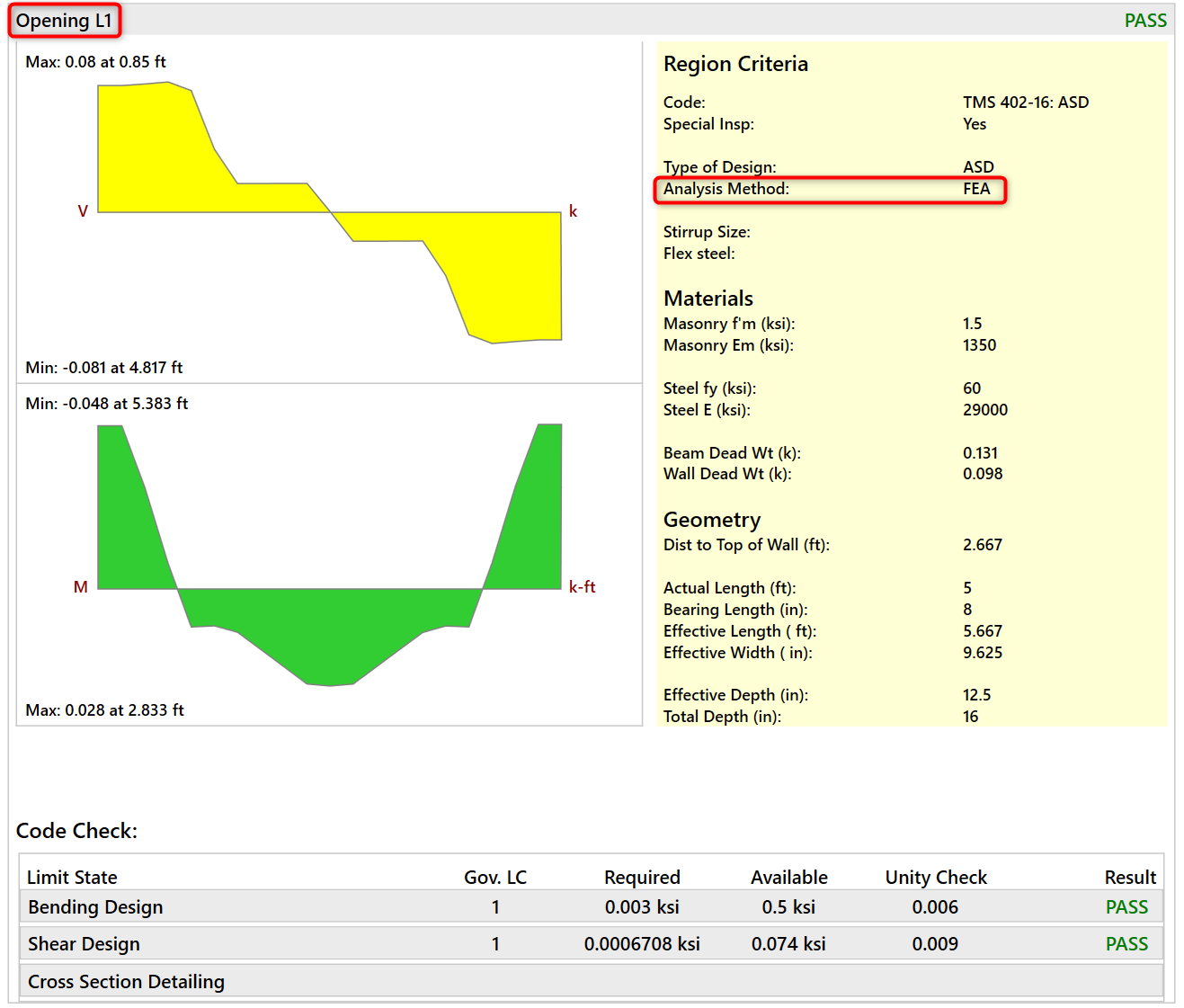 Note: Reinforcement for the masonry lintel is only provided for the Simply Supported analysis method.
---