---
Pile Design now Available
---
Hot rolled steel, wood, and concrete piles are now available in RISAFoundation v10.0. The Pile Definition Editor lets the user input the pile's properties including the pile's shape, material, and length. For concrete piles the user has the ability to apply a custom shear and flexural rebar layout or have the program optimize the reinforcement design.
RISAFoundation automatically calculates the compressive and tensile capacities and stiffnesses using the pile's properties and material design code selected in the Model Settings. The pile's stiffness is then used to compute the load the pile receives during the analysis to determine the pile's unity check. With the addition of Soil Depth Properties, the static pile capacity is calculated to compute the pile's soil unity check.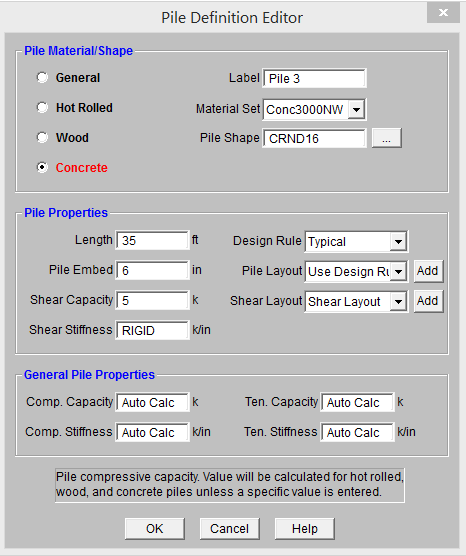 After the model is solved, the results are available in the Pile Results spreadsheet and in a Pile Detail Report. Pile Detail Reports can be accessed to view the pile's geometry, material, code, analysis and the design results used to calculate the code checks.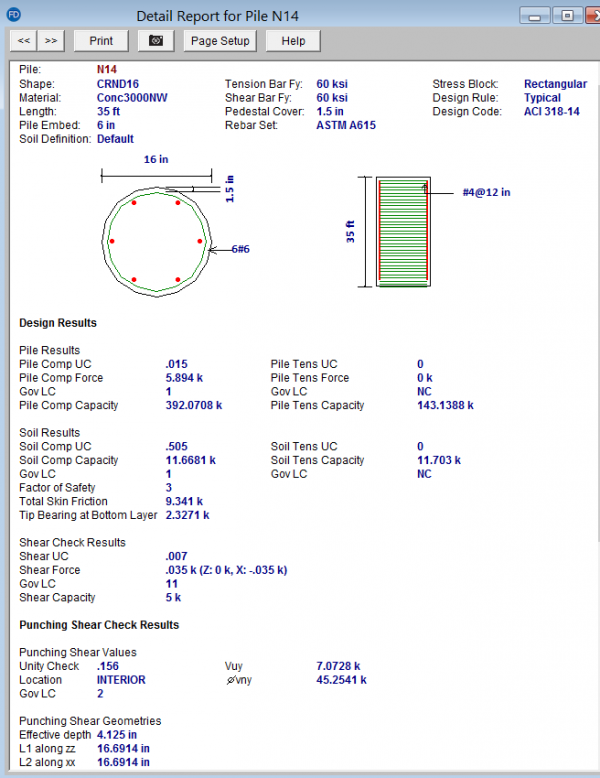 The Axial Capacity Diagram at the bottom of the detail report shows the demand force in blue versus the static pile capacity line in red. This diagram can be helpful in understanding the pile's load transfer behavior in the soil based on the total skin friction and ultimate bearing capacity of the pile.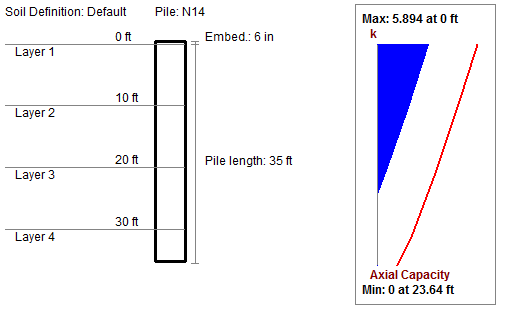 For more information about pile design in RISAFoundation, view the video posted to YouTube.
---
Tags: RISAFoundation Piles