---
RISA Gives - Giving Back in 2021
---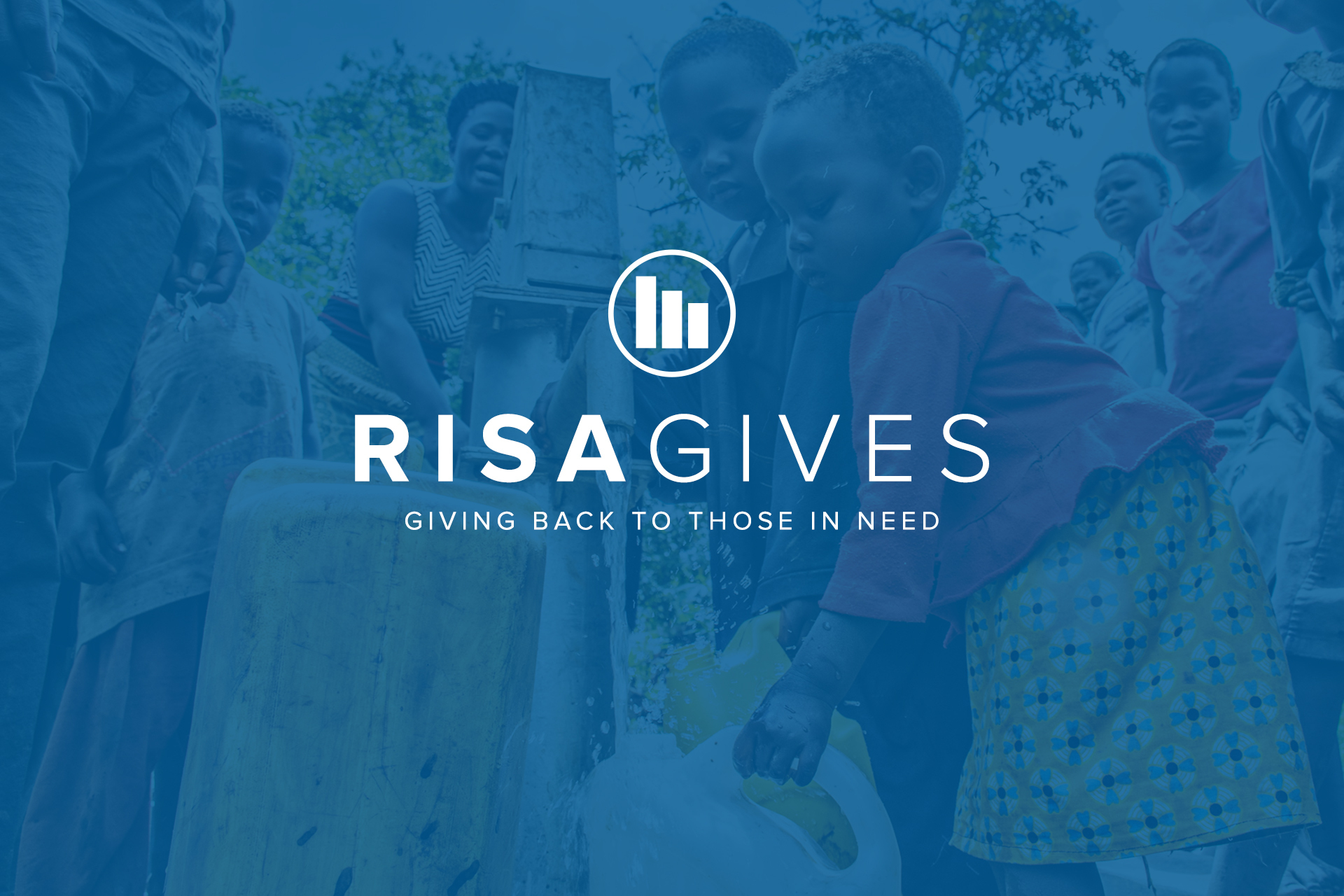 A look back at some of the ways RISA had the opportunity to give back and serve those less fortunate than us both locally and abroad.
StandUp for Kids
Since 2003, StandUp for Kids has focused on putting an end to the cycle of youth homelessness in the community. The organization works to provide basic needs, housing, mentoring support, care, and love to at-risk and homeless youth ages 12-24. To support this mission during the holiday season, the RISA Christmas tree was stuffed with tags representing household items needed by those who StandUp for Kids serve. Thankfully, all the items were purchased and have since been delivered to the charity and distributed to those in need. In addition, the RISA purchased household furniture (a dining table, living room chair, coffee table, and a lamp) for a family in need. We are thankful for the opportunity to partner with StandUp for Kids and serve those in need, right here in Orange County. To learn more about the work StandUp for Kids is doing in Orange County, click the button below.
StandUp for Kids - Orange County, CA
Children of the Nations
RISA also partners with Children of the Nations who's sole focus is on providing holistic, Christ-centered care for orphaned and destitute children, enabling them to create positive and lasting change in their nations. In support of their mission, RISA served through the assembling of SmilePacks, as well as the direct sponsorship of children in 3rd world nations.
SmilePacks provide children in need with basic school, hygiene and kitchenware supplies that make their education possible while also preventing illness/disease. In total, our team worked together to complete 160 packs that will be distributed throughout the Children of the Nations network. For more information about SmilePacks, click the button below.
Children of the Nations - SmilePacks
Sponsorships focuses on meeting the specific needs of the children, and help provide things like: food, spiritual care, clean water, health care, education and counseling. This year, RISA was honored to begin a partnership with Children of the Nations for the sponsorship four children located in Sierra Leone, Haiti, the Dominican Republic and Malawi. We are excited about the ongoing nature of these sponsorships and look forward to the opportunity to communicate with each child and watch them develop in the years to come. To learn more about child sponsorship through Children of the Nations, please click the button below.
Children of the Nations - Child Sponsorship
Laura's House
Laura's House Domestic Violence Advocacy Center aims to provide clients with the support, encouragement, empowerment, and education necessary to break the cycle of violence and move forward in their lives. In support of this mission, RISA made a donation on behalf of its employees. To learn more about the work that Laura's House does, click the button below.
---
Tags: Philanthropy