---
Seismic Load Consideration for Retaining Walls
---
RISAFoundation v10 now has the capability to consider seismic loading for retaining walls.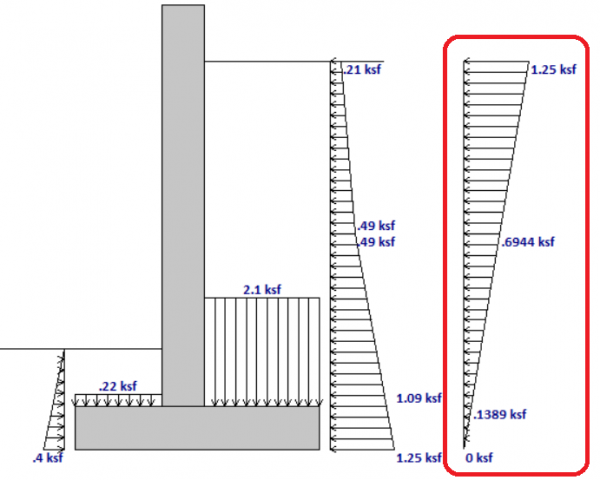 The Mononobe-Okabe formulation has been implemented, though direct input of the maximum pressure at the top of the wall can also be defined to create the inverted triangular loading.
For details on the Coulomb calculations and the variation due to the Seed & Whitman adjustments please check out the Wall Footings – Design topic in the RISAFoundation help file.
RISAFoundation Help: Wall Footings - Design
---