---
Two-Sided Shear Connection Design now Available
---
Now available in RISAConnection v8: the ability to design a Two-Sided Shear Connection. Building from our existing one-sided shear connection (for column/beam & girder/beam), this connection now offers the user a powerful tool to provide clip angles to both sides of the column or girder web.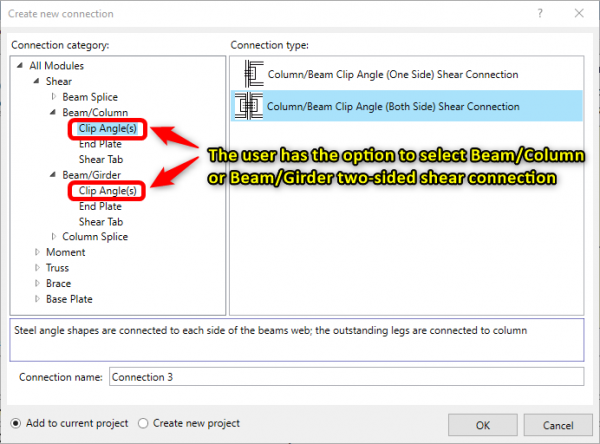 By designing the two-sided shear connection, designers can make changes to the bolt layouts on each side of the web & modify left and right clip angle vertical position per your project needs.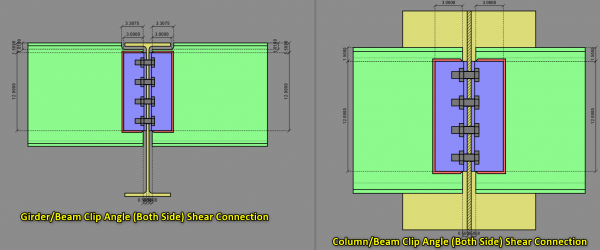 Similar to how bearing on column or girder web is considered for the one-side clip angle connection, the bearing checks on the column or girder web will then take into account the load from both sides of the column or girder.
The user has the freedom to select the column/girder section, beam sections and the angle clips on either side of the web, as well the welds from beam to shear tab. These extensive options can all be found in the Components.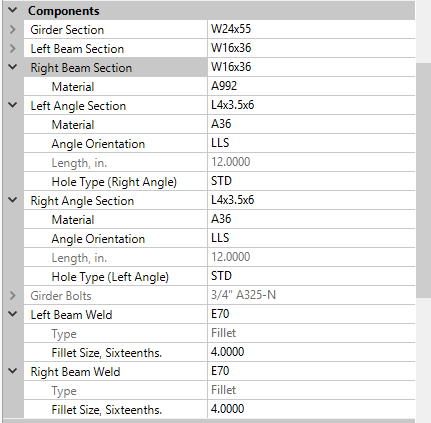 Users will also appreciate the option to vertically offset the beams on either side of the connection and design for staggered connection. These customizable options can easily be found in the Assembly input.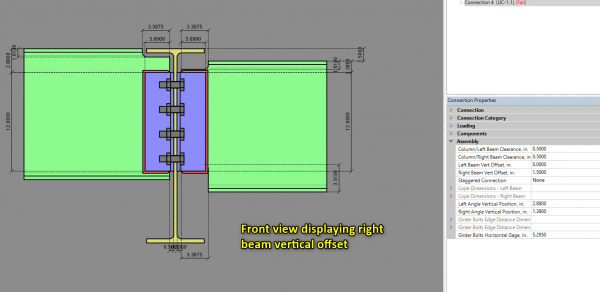 ---