---
Understanding the Slab Design Cut Results
---
In RISAFoundation, the user has the ability to manually draw a single Design Cut anywhere on a slab. The Design Strips also automatically include Design Cuts which are used to determine the governing design forces in the Design Strip. For more detailed information on the specifics of Design Strip Results, see the article below.
Tips & Tricks: Investigating Design Strip Results
Governing Cut Information
The Design Strip results show the governing design forces and which Design Cut the governing forces each came from.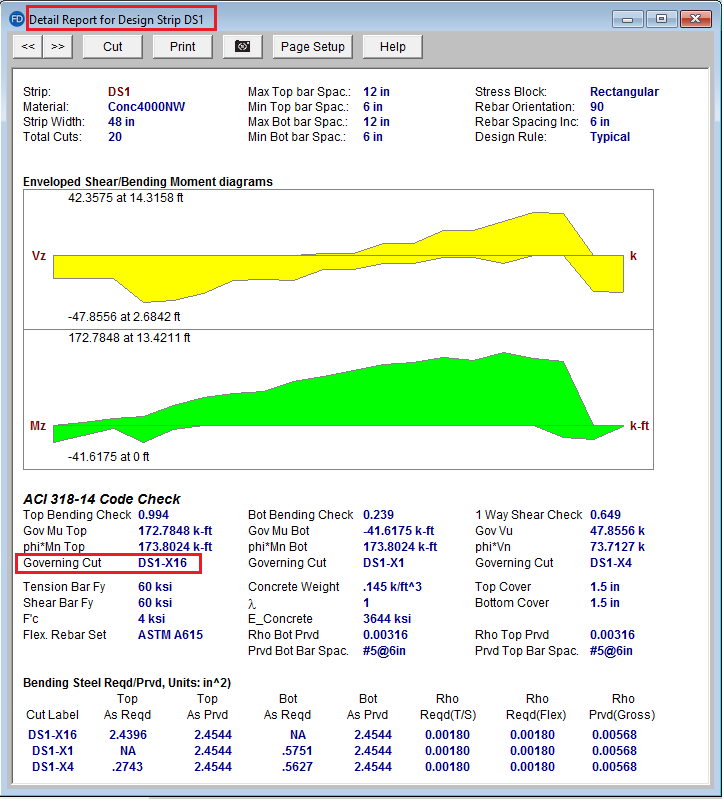 Design Cut Detail Report
The Design Cut detail report gives specific design information based on the forces in the cut.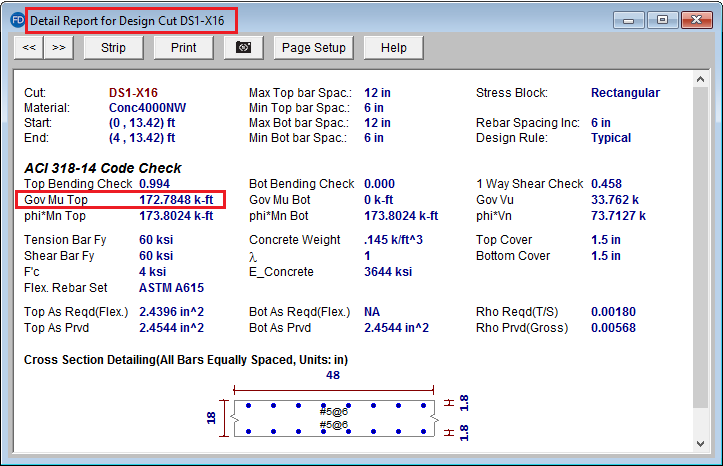 Comparing to Graphical Results
The detail report results can be compared to the graphical slab contours for confirmation. First, turn on the view of the Auto Cuts (with Labels) through the Model Display Options tool.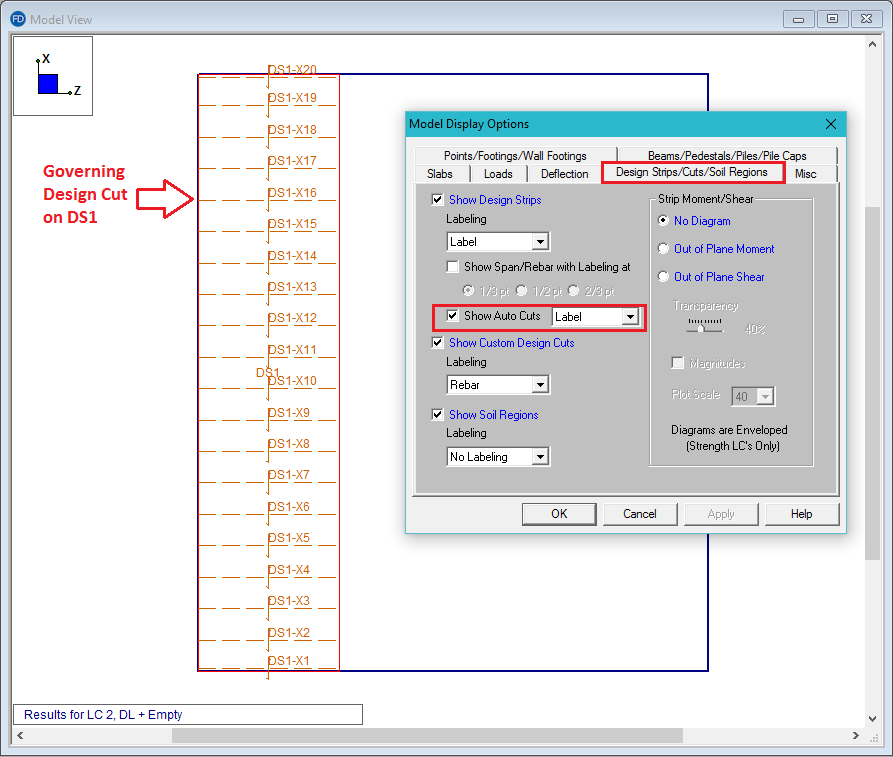 Once you know the location of the governing cut, you can view the contours to confirm the design forces used in the Design Cut detail report. If the rebar in DS1 runs parallel to the global X axis, the corresponding slab contour moment is MZ.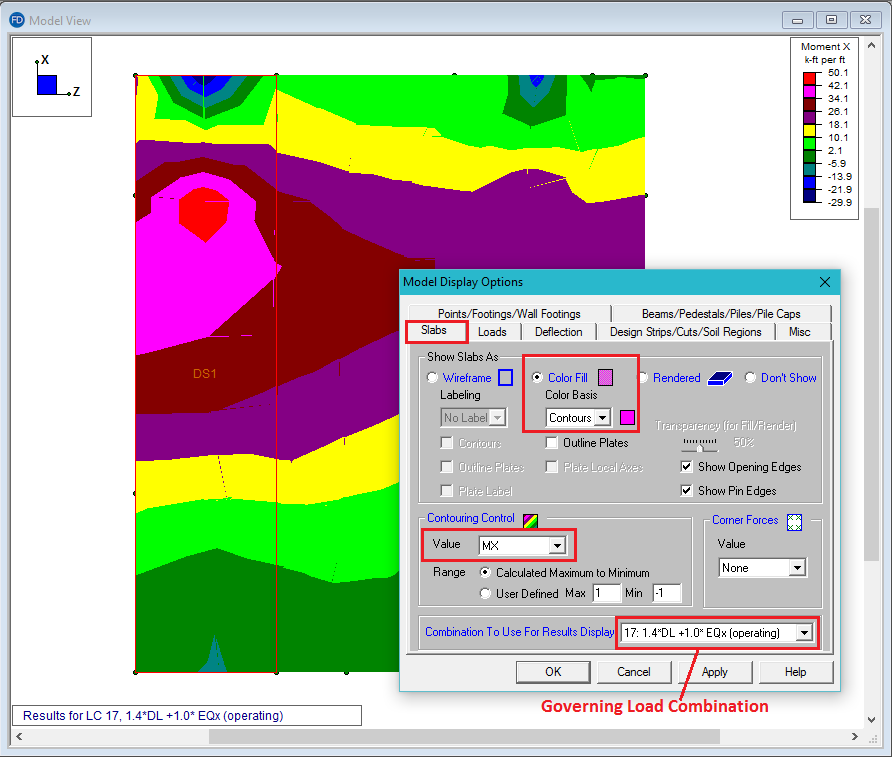 The contours are spread over the surface of the slab, so the color coding legend values are on a per unit length basis. Therefore, you must multiply by the width of the strip in order to match the design value used in the detail report.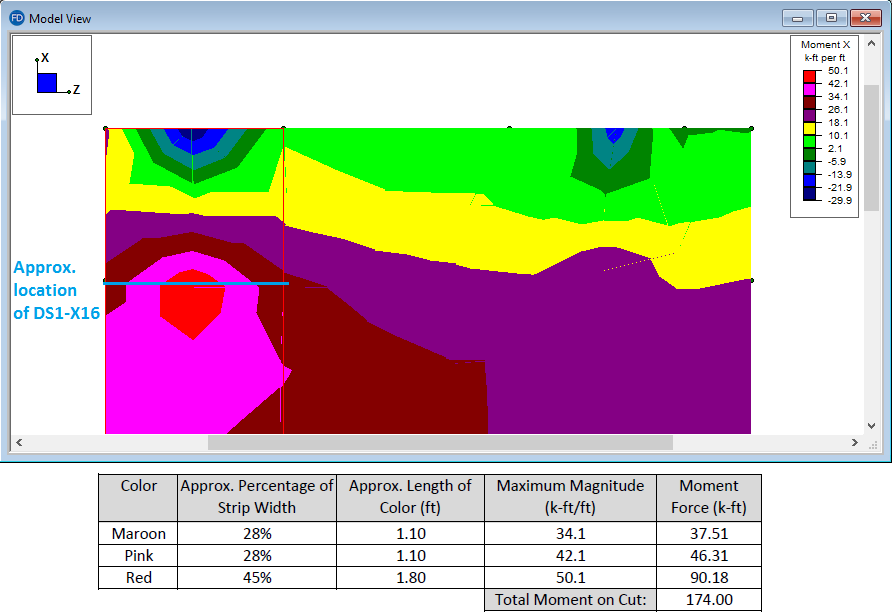 You can further refine the contour display range in order to get even closer to the actual design value.
---
Tags: RISAFoundation Slab Results