---
Viewing Applied Decks in RISAFloor
---
RISAFloor does not record the applied deck in a spreadsheet. To simplify modeling, it instead assumes a default deck is drawn within the entire diaphragm edge. If you have an area that will be a different deck or a different span direction, then you are free to draw in over the default. Whatever is drawn on last will be considered the governing deck.
To graphically verify the applied decks, you can use the Show Deck Assignment toggle button from the Window toolbar. RISAFloor includes three very helpful graphical viewing options for the decks:
1. View all the applied decks, including the default.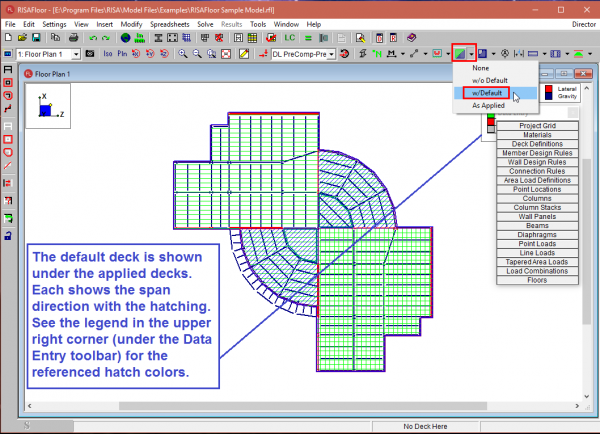 2. View only the applied decks (the default is hidden)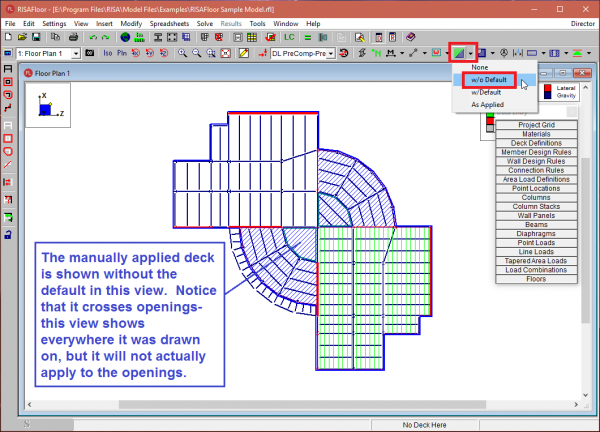 3. View as applied to see exactly what deck spans where. This solid color view is the easiest way to see deck application and diaphragm openings.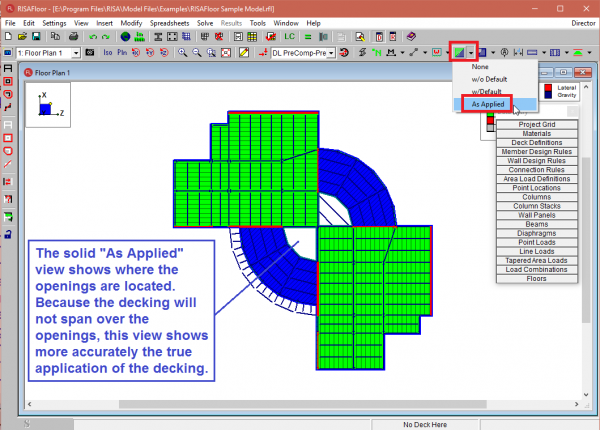 You can also hover your cursor over any area and see the applied Deck and Deck Span angle reported in the Status Bar.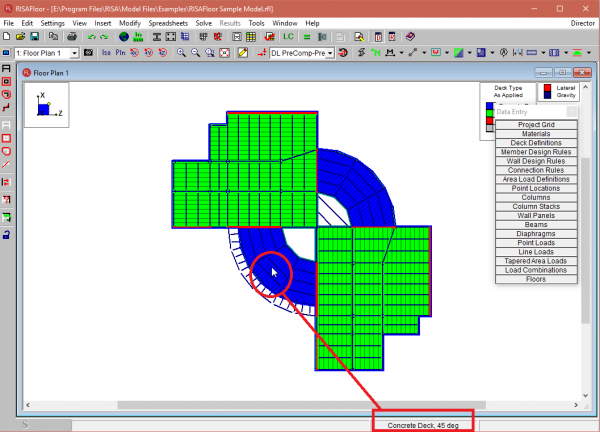 ---