---
WEBINAR: Basics of Dynamics Analysis in RISA-3D
---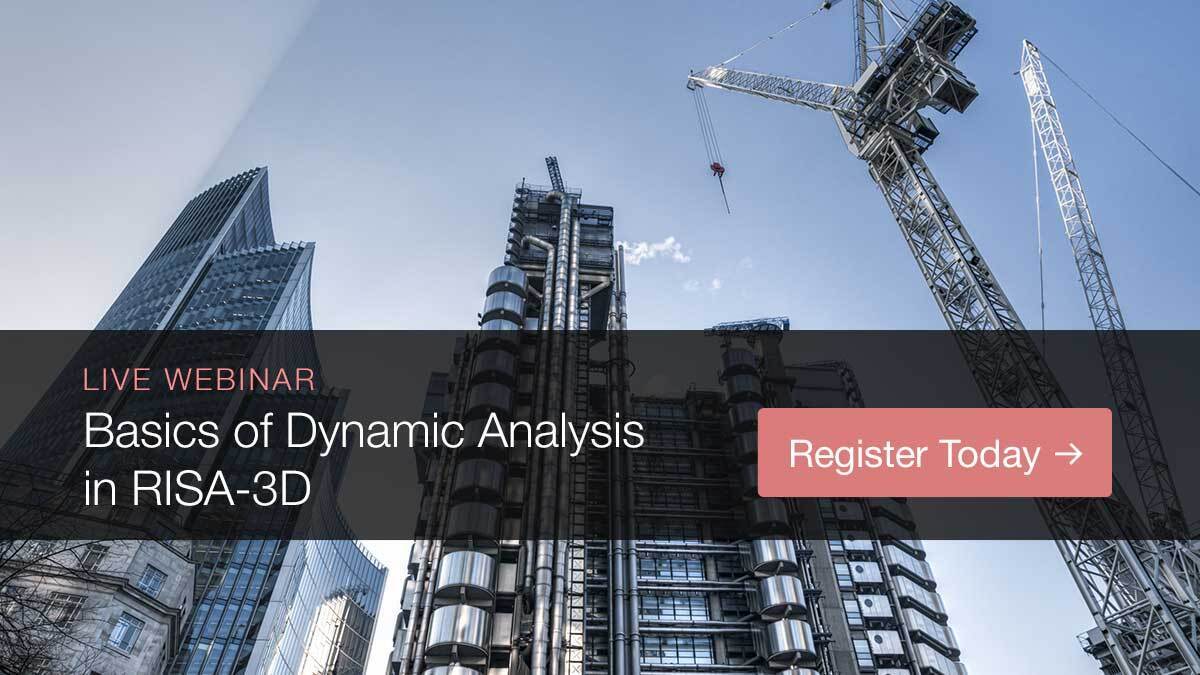 Modeling and analyzing structures for dynamic conditions is essential to understanding how a structure will react to loading such as wind and seismic. These analysis types can include simple free vibration analysis as well as more advanced response spectra and time history analysis. RISA-3D is adept at handling a variety of dynamic analysis situations while ensuring that the required code parameters are followed.
Join us on August 25th, 2020 at 2pm EST (11am PST) to learn how to:
The basics of equations of motion including period, frequency, and mode shapes
The basics of response spectra and time history analysis
How RISA-3D handles dynamic mass and modal analysis
How RISA-3D performs response spectra analysis and utilizes dynamic results
Click the button below to visit the webinar registration page.
PDH Credits: 1.0 PDH credit will be sent to all attendees based on the email address used to register for the webinar. PDH credits cannot be sent to multiple people based on a single registration. If you wish to view the webinar as a group, please have each person in the group register individually and then after the webinar, email info@risa.com with a list of all group attendees. PDH credits will be sent out to these people as long as there is a corresponding registration.
---