---
What does the Include Structure Weight Checkbox Do for Seismic Loads?
---
In the Seismic Loads dialog there is a checkbox for "Include structure weight in base shear".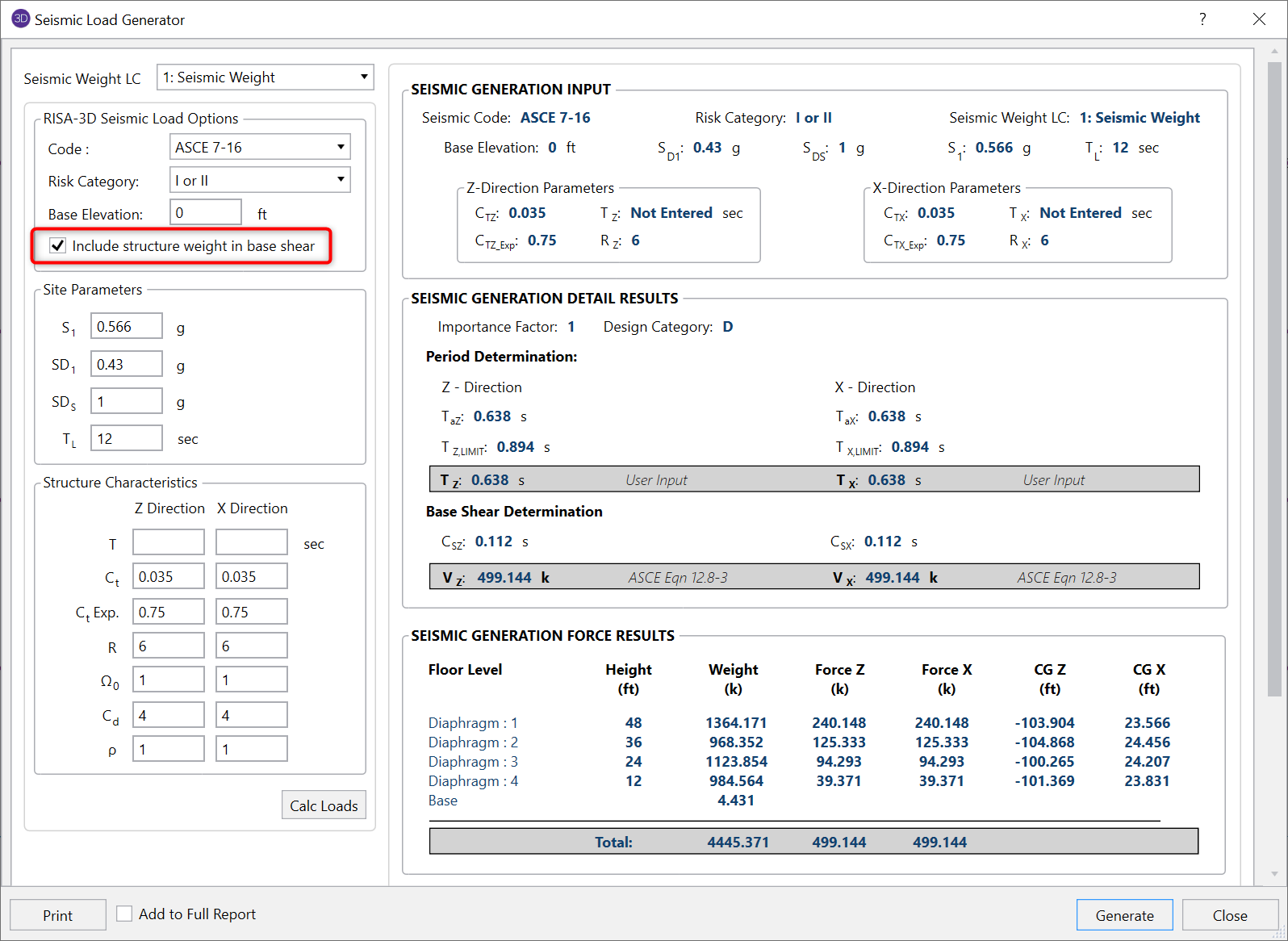 This checkbox gives the option of including the seismic weight that is tributary to the ground to the first floor. For example, let's look at the elevation of a building frame with diaphragms at each level.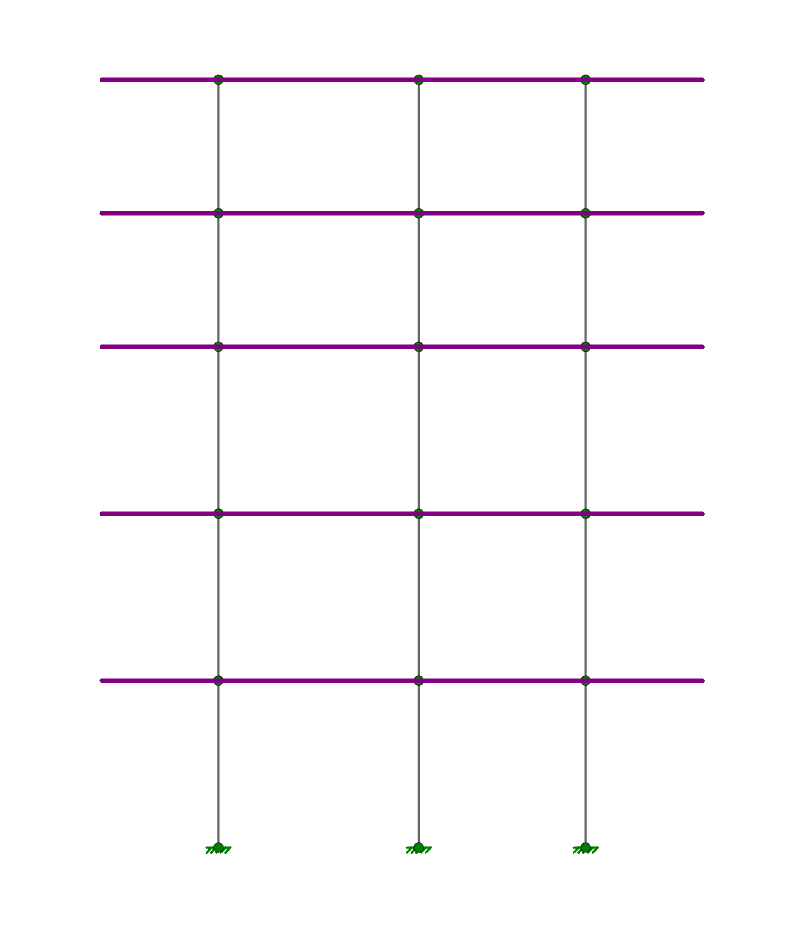 At the lowest level of the structure, by default, the seismic weight of the structure tributary to the ground will NOT be considered in the calculation of seismic loads.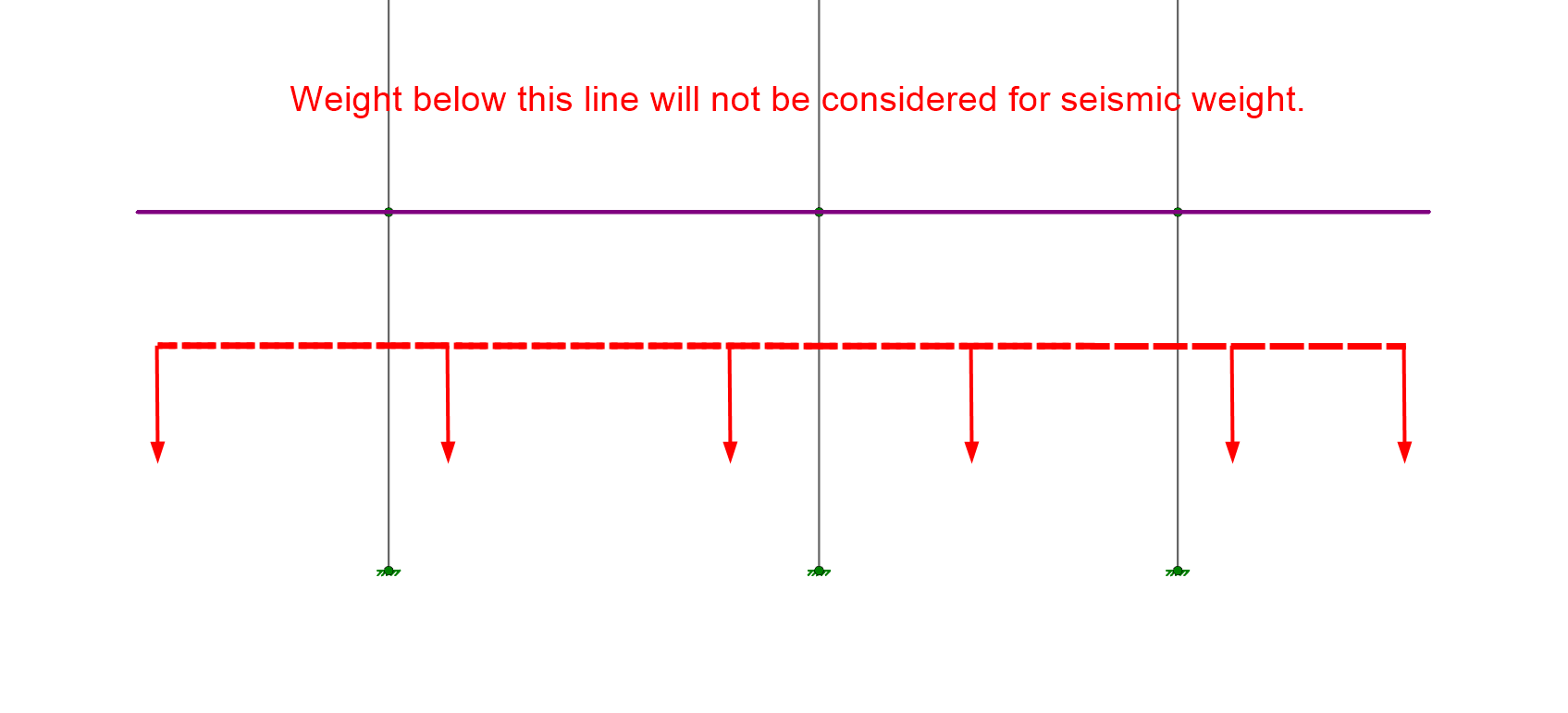 However, if the Include Structure Weight checkbox is checked this weight will get included in the first floor seismic weight and will affect the lateral force calculations for all floors.
Without checkbox:

With checkbox: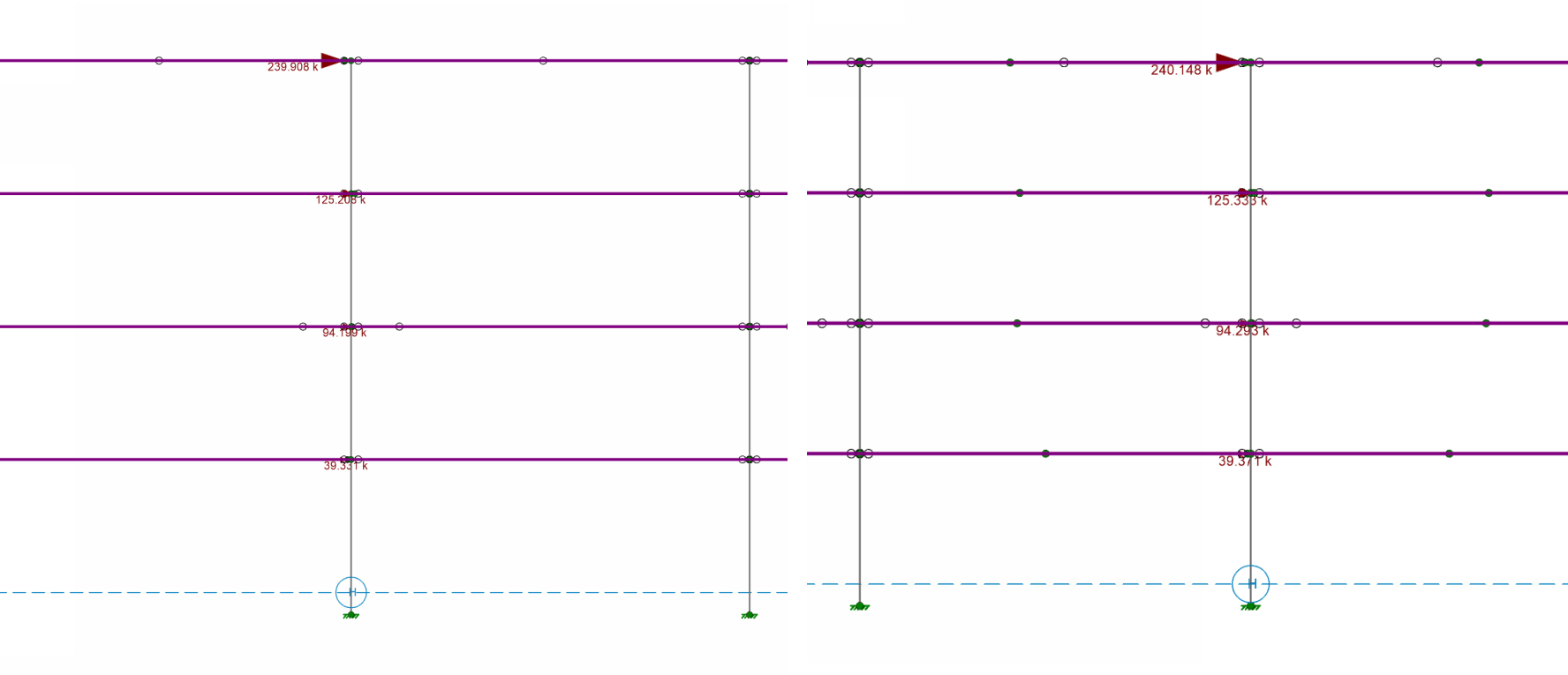 ---