---
What is a Rigid Link in RISA-3D?
---
A rigid link is a member element in RISA-3D that can be used for many advanced modeling procedures. It is so useful that it is included as one of the default member Section Sets, as you'll see below.
On the General tab of the Section Sets spreadsheet there is a default "RIGID" Section Set that uses the "RIGID" material. You can see the cross-sectional properties make the section very rigid.

You can also open the General tab of the Materials spreadsheet to see the material properties assigned to the "RIGID" material. It has very stiff material properties with zero density so that it does not create any erroneous additional self-weight.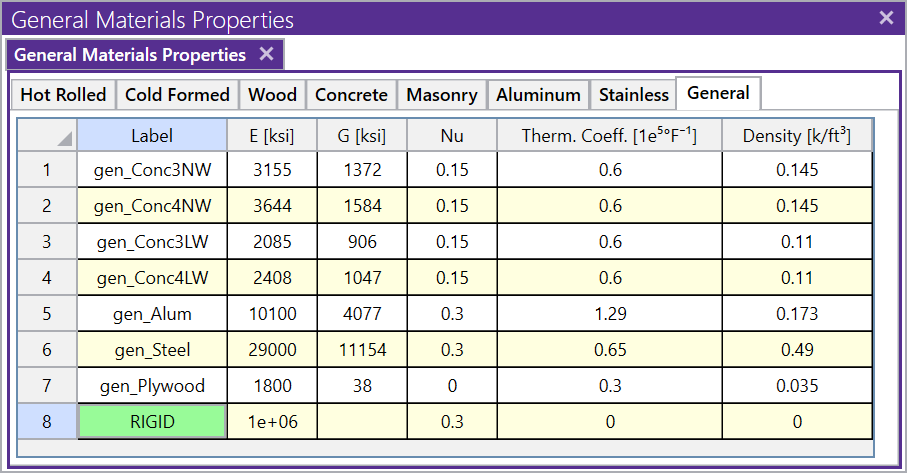 As you can see from the properties above, a dummy member is a very stiff member which can be used to help transfer forces from one point to another. This can be useful for a number of advanced modeling techniques in RISA-3D, such as offsetting elements or modeling composite behavior.
A great example of how to use Rigid Links is Offset Connections.
Click here for information on Offset Connections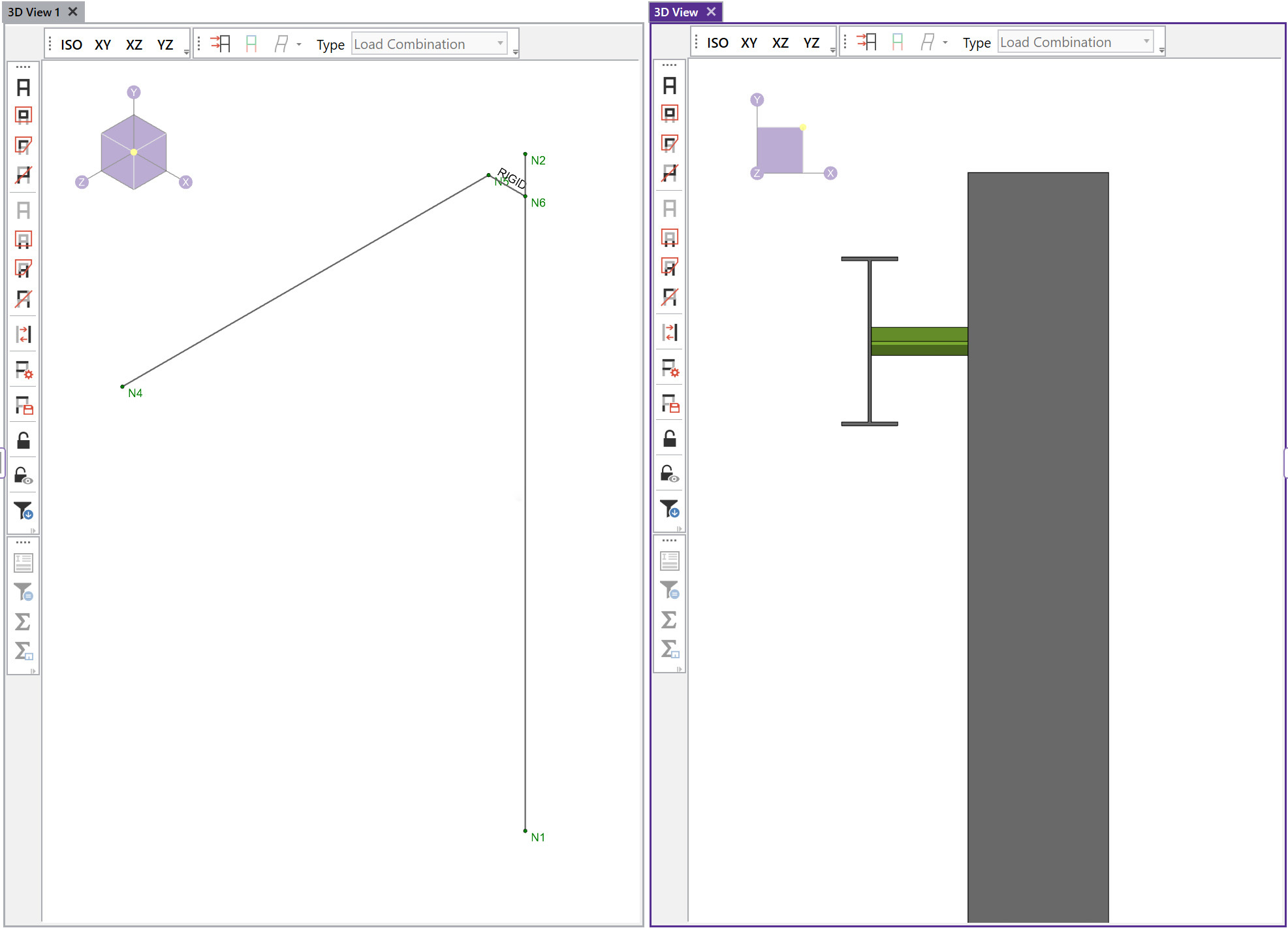 Another use for these rigid link members is in RISA-3D rigid diaphragms.
Click here for information on Rigid Diaphragms.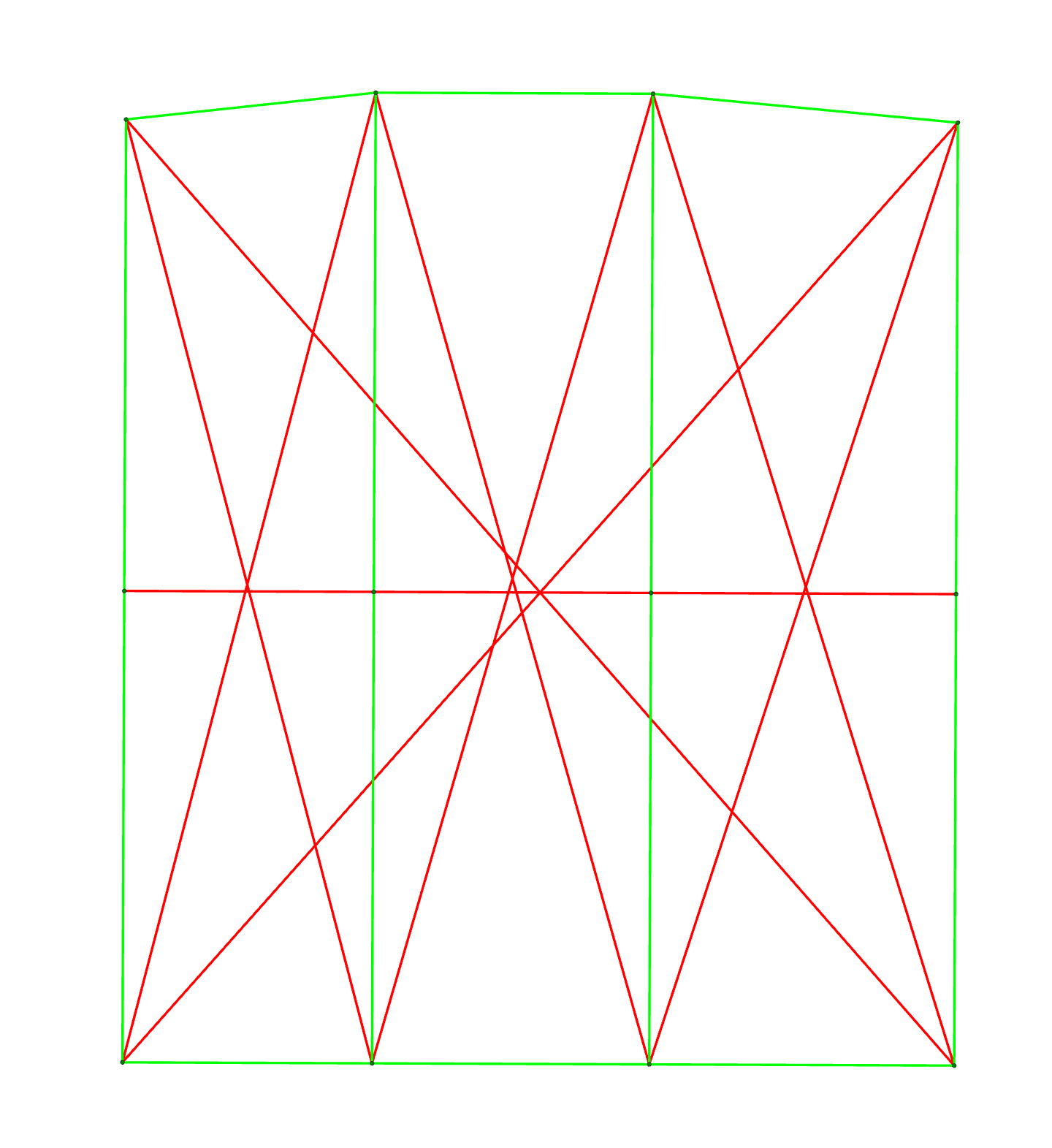 ---