---
Which Wall Footing Type Should I Use?
---
New in RISAFoundation V7 is the ability to define different types of wall footings. You can define these from the Draw Wall Footings dialog: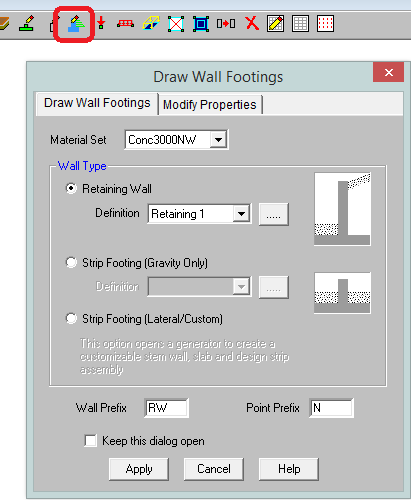 Here is a rundown of the different types and which one may be appropriate for your application:
Retaining Wall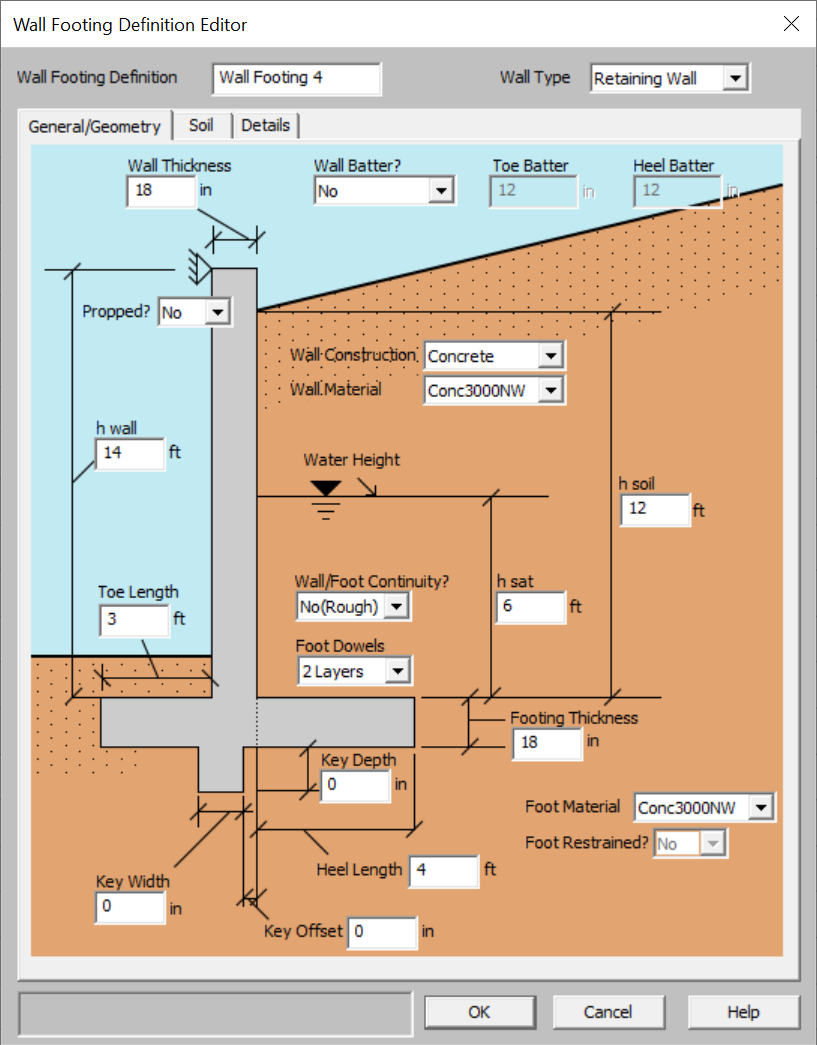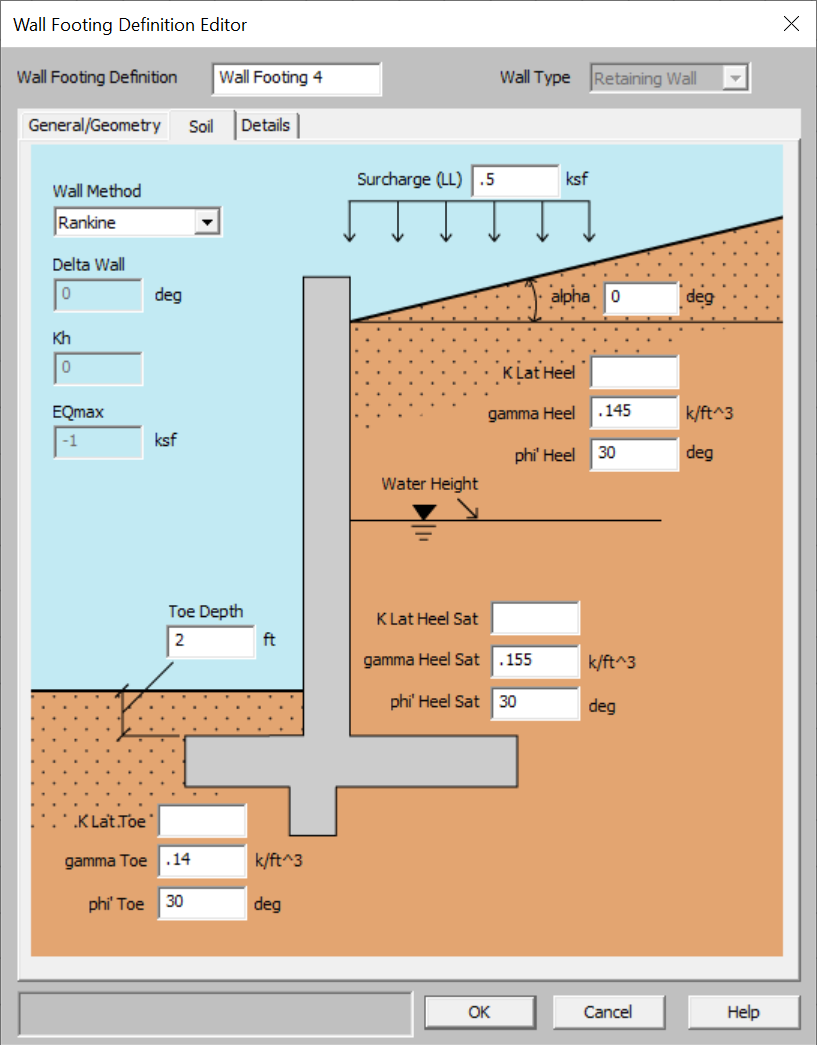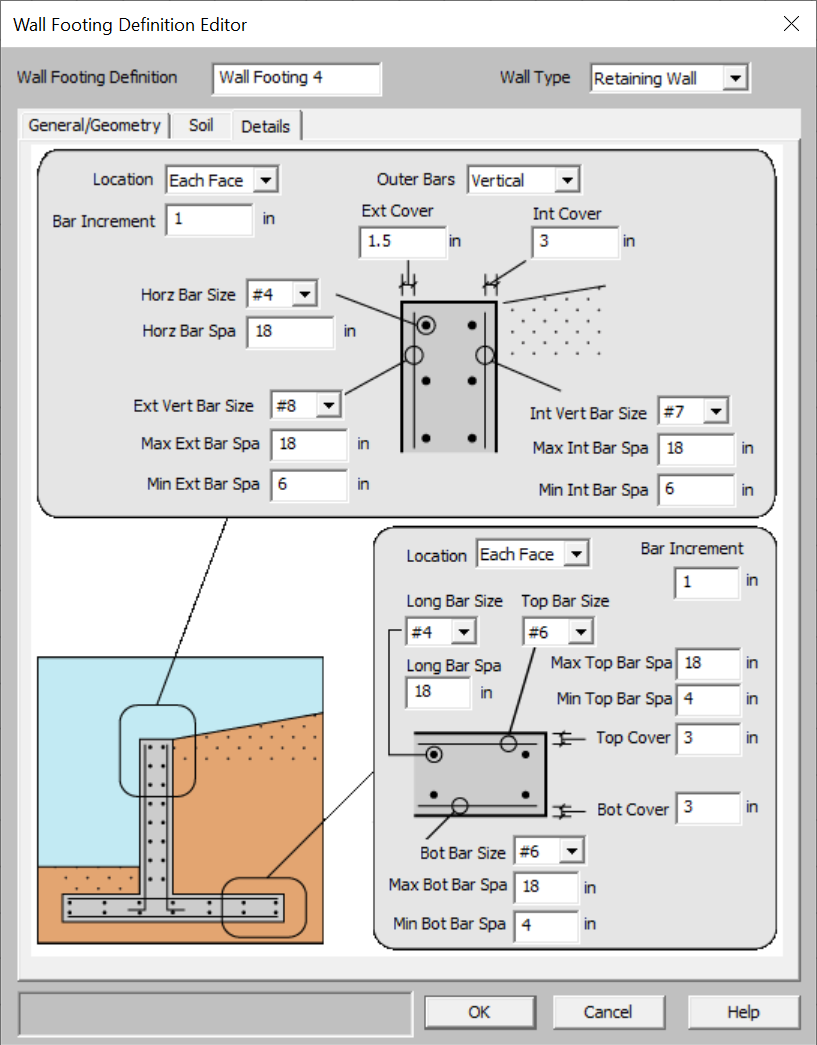 Strip Footing (Gravity)
This is a simplified version of the retaining wall and would be used in cases where you have a simple strip footing layout. Hydro-static pressures on the wall are not a concern here. This type of wall footing pares down the input and output in the program, removing a lot of the complexity necessary for retaining walls, but not required for a simple strip footing. This wall type would generally be used for simple gravity loads. This wall type is also a single entity in that the wall and footing are considered together and defined in the Wall Footing Definitions spreadsheet.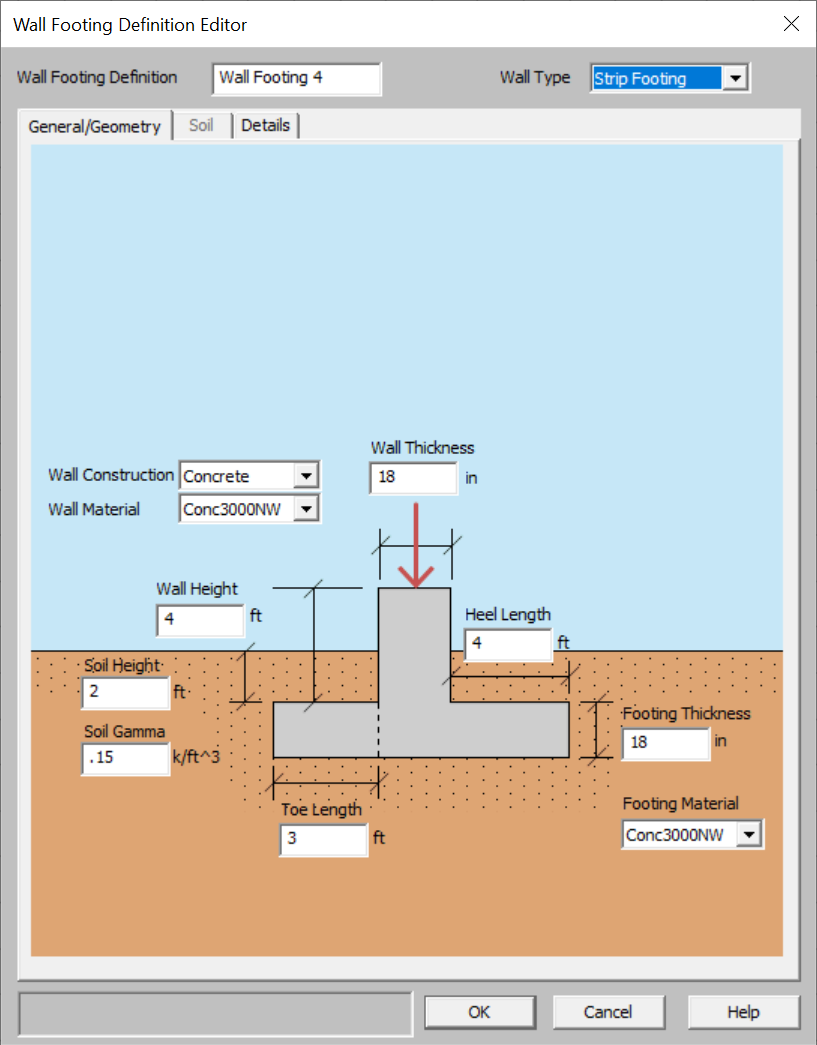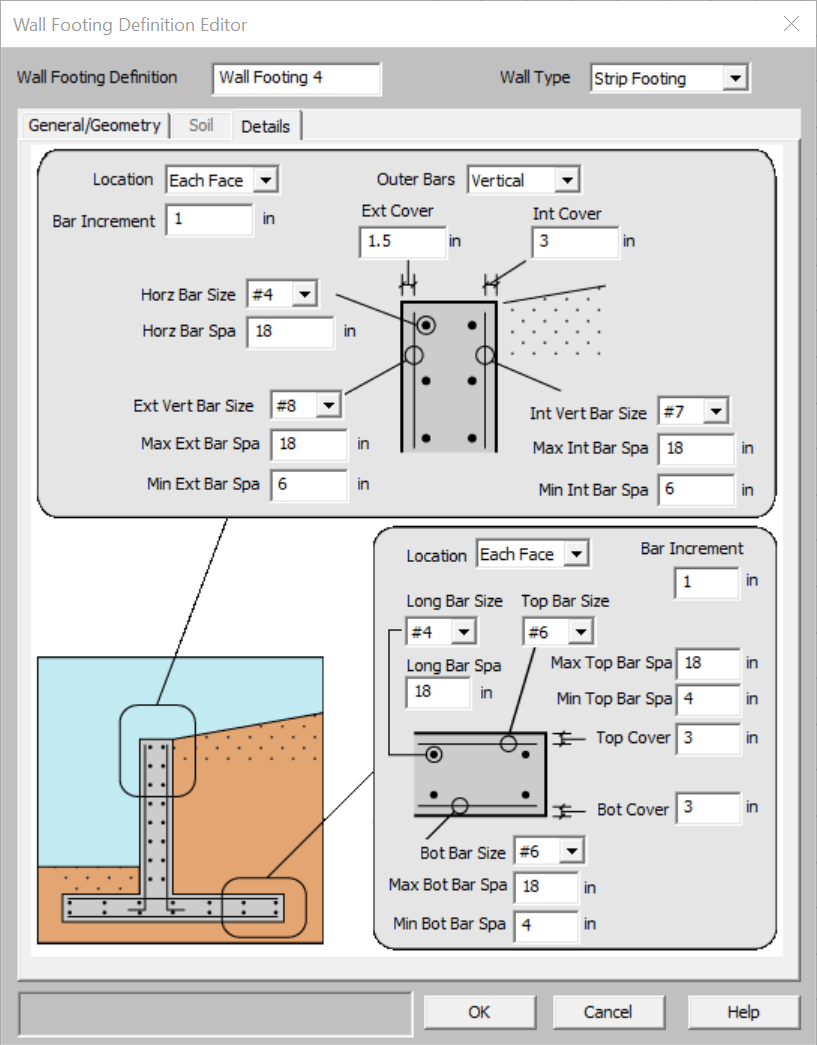 Strip Footing (Lateral/Custom)
This is a wall type that is really a generation utility that will create a slab, slab design strip(s), and a stem wall to represent your wall footing. This type of footing would not be controlled by the Wall Footing Definitions, but rather by each individual entity (slab, slab design strip and stem wall) separately. This option generates these elements one time and then allows you to edit/modify these elements as necessary.
The main purpose of this type of wall is to allow for any customization and to allow the program to perform a finite element analysis of the footing itself. The other two wall types do not perform an FEA on the footing itself.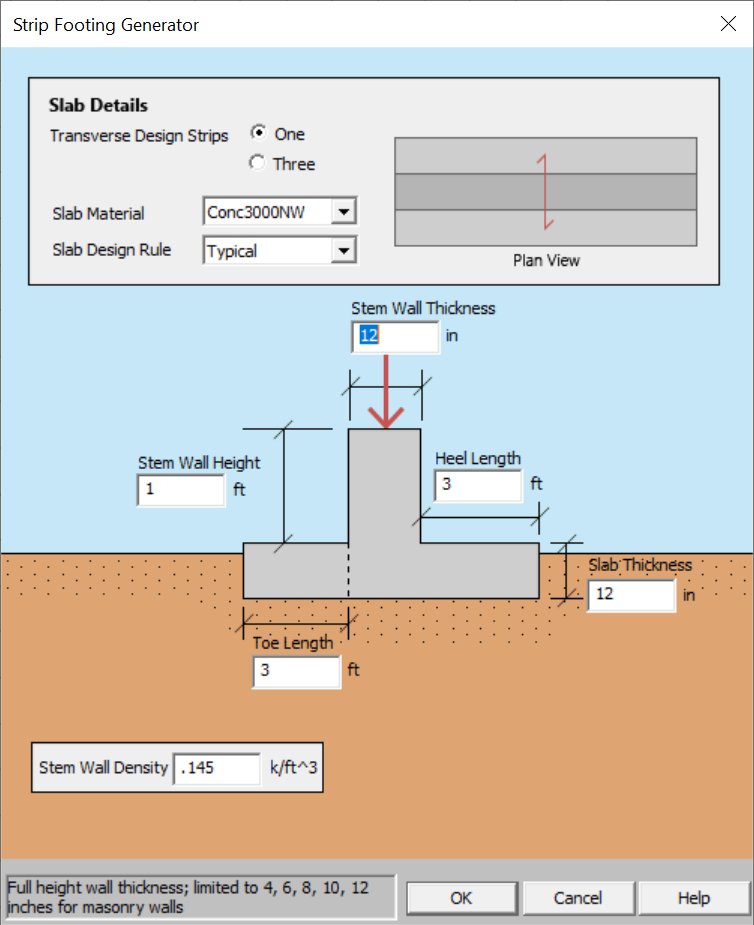 ---
Tags: RISAFoundation Walls