---
Why Did the Wood Design Values Drop?
---
You may notice discrepancies in the wood design values when comparing RISA with the NDS 2012 and older versions of the code. The American Wood Council updated the wood design values in the Addendum, which supersede the values used in the NDS 2012 and previous versions of the Design Values for Wood Construction. The design values for all grades of visually-graded Southern Pine and Mixed Southern Pine lumber 2-4″ thick have changed. The Addendum can be found on the AWC website using the link below.
The updated wood design values from the Addendum have been implemented in the Shape Database in RISA programs for all wood codes. These values can be found in the Shape Database under the Wood tab once a specific a material and size are selected.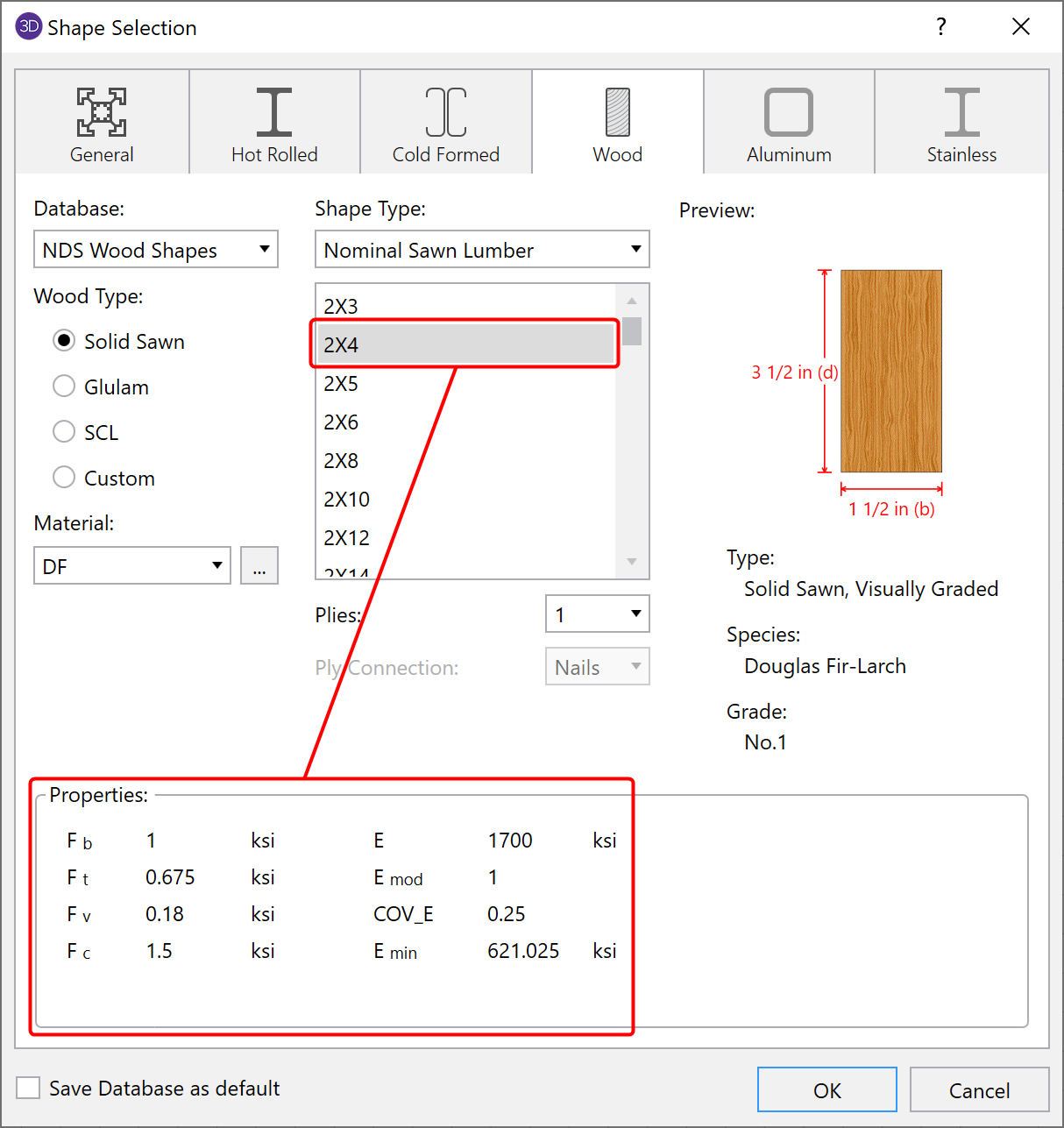 ---