Market Leading Structural Analysis and Design Software
RISA believes structural engineering design software should be powerful, accurate, and user-friendly. We develop leading analysis and design software that is used everyday by engineers around the world to tackle complex projects in a variety of materials including steel, concrete, cold-formed steel, wood, masonry and post-tensioned concrete.
Integrated Workflow
Live Software Tour with a RISA Expert
Why RISA?
As a market leader, RISA has been developing structural analysis and design software for over 30 years, providing engineers with tools that are capable of solving any design challenge.
Model Creation Simplified
With structures getting more complex, RISA continues to promote a separation of tasks in order to streamline the modeling process, providing tools that cater to exactly what needs to be created.
Fully Integrated Workflow
Leverage geometry, loading, design information and results from one RISA software to another in order to save time, avoid mistakes and maximize design coordination.
Unparalleled Technical Support
Have a question? Our support team is staffed with professional engineers who are ready to help. Our goal is to equip you with the tools to be successful, while instilling confidence in our software.
For Engineers, by Engineers
Developed by structural engineers for more than 30 years, our vast industry experience gives us a unique perspective on how to deliver quality software that will enhance the workflows of our customers.
Flexible Cloud-Based Licensing
RISA's cloud-based subscription licensing offers customers a flexible system that requires no physical hardware and only an occasional internet connection, all for a fixed annual cost.
BIM Beyond Architecture
Interoperability isn't just for architects anymore. RISA gives engineers the ability to exchange model information with engineers, architects, connection designers and steel detailers through direct links and other open formats.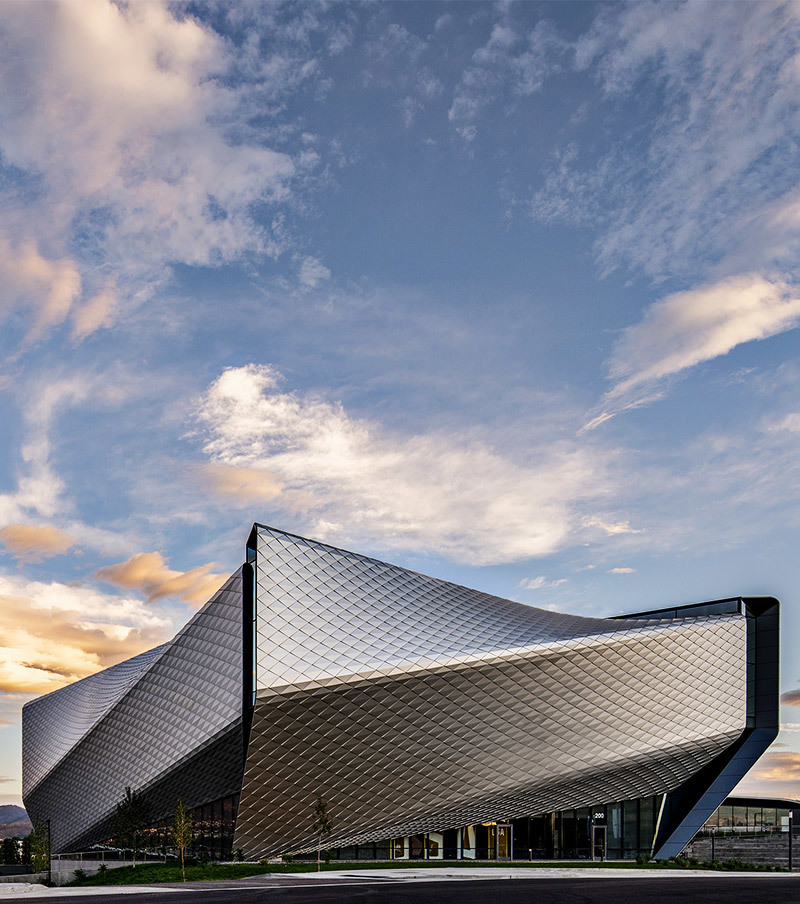 KL&A utilizes RISA for Collaborative Design Process
To design the 60,000 square-foot United States Olympic & Paralympic Museum, KL&A Engineers and Builders utilized RISAFloor, RISA-3D and the RISA-Revit Link to collaboratively evaluate the complex framing conditions.
"RISA gave us the ability to model and analyze the complex geometrical conditions of the structure exactly how we needed to."
See Case Study