---
Cold Formed Steel Wall Design Now Available
---
Cold-formed steel framing is a durable, reliable and cost-effective option for low-rise and mid-rise building projects. With the release of RISA-3D Version 19 and RISAFloor Version 15, cold formed steel (CFS) walls are now available for analysis and design. Walls that have been designated as lateral in RISAFloor will be transferred into RISA-3D when utilizing the Director feature.
Currently, CFS walls are only available when the AISI S100-16: ASD or LRFD code is selected from the Model Settings.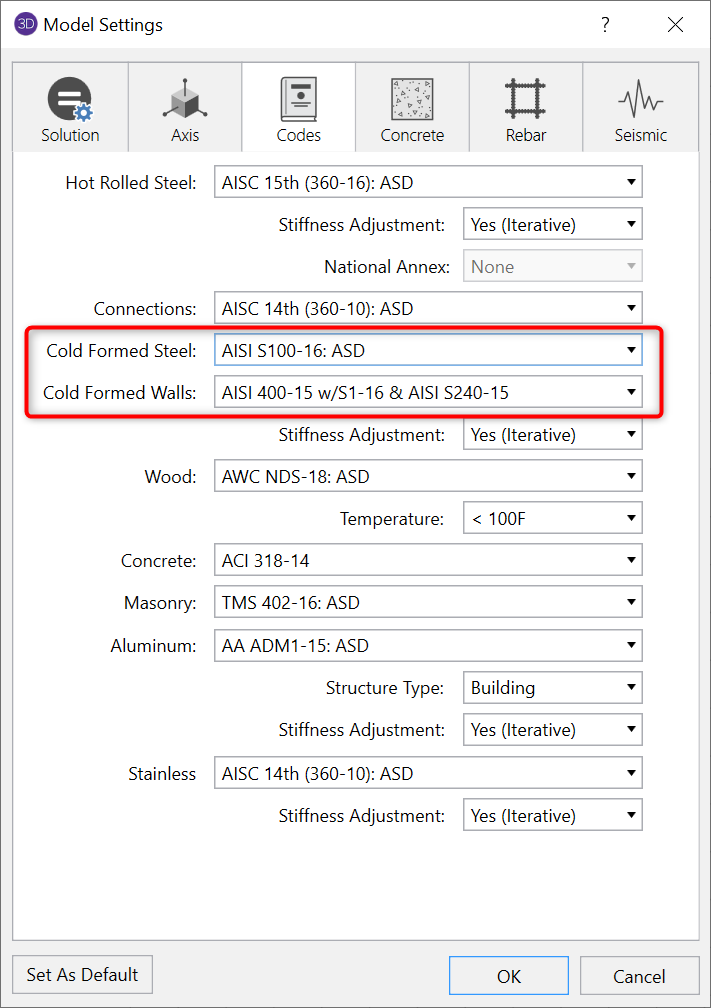 To draw CFS walls in RISA-3D, simply choose CFS from the Wall Material dropdown menu in the Properties Panel.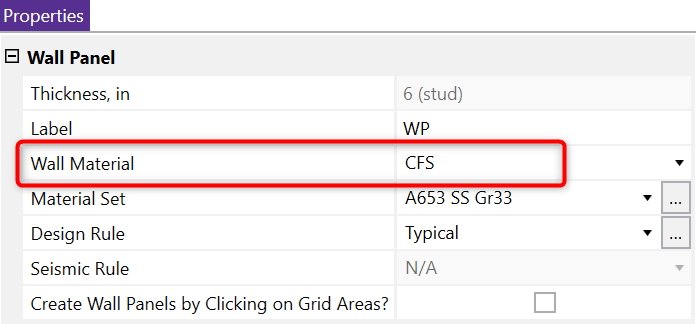 The design for the CFS walls will follow the criteria assigned in the Design Rules. The Wall Design Rules may be modified through the Wall Design Rules spreadsheet, or through the Wall Definition Editor by selecting the ellipsis to the right of the Design Rule in the Properties Panel.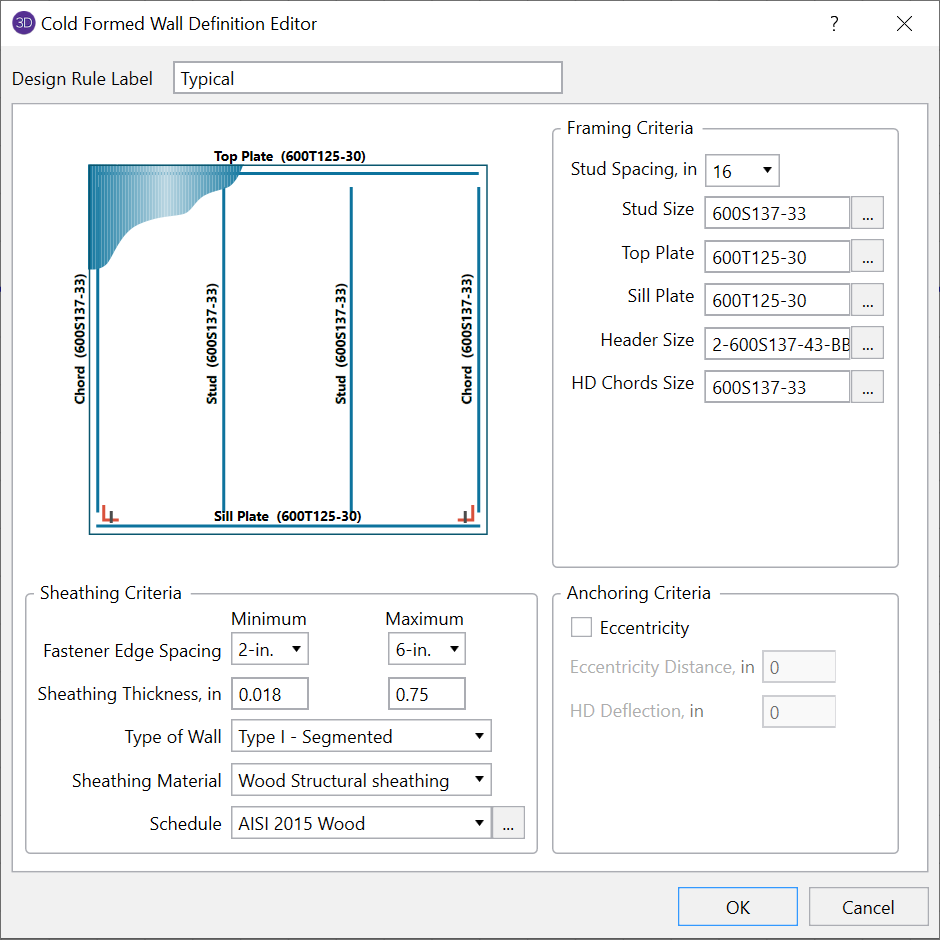 CFS wall sheathing material options include Wood Structural sheathing, Steel Sheet sheathing, Gypsum board panels and Fiberboard. The sheathing material may be selected in the Wall Design Rules spreadsheet or within the Wall Panel Definition Editor. The program will design the optimal sheathing size based on the thickness requirements and shear demands.

The Segmented method is used for the analysis and design of the CFS walls. This means that portions of the wall above and below openings will be disregarded and only full height regions of the CFS wall will be considered to resist lateral shear forces and their corresponding overturning moments. Additionally, hold down and strap forces will be provided for full height regions.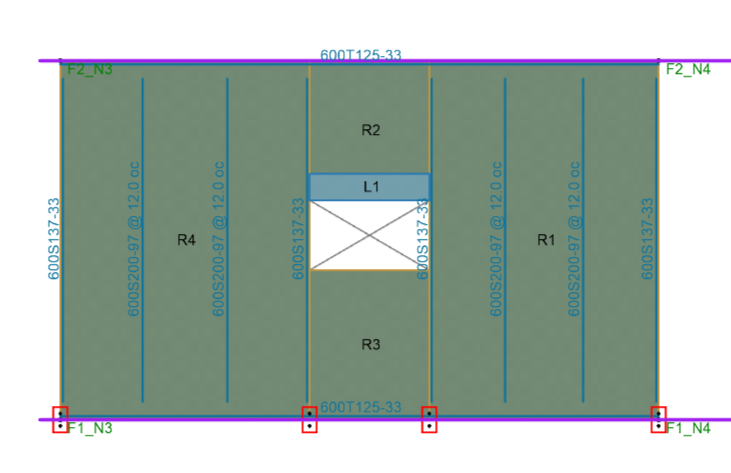 Comprehensive design results for CFS walls are available in the expandable detail reports. View force diagrams and governing equations for each wall panel region. Each limit state can be expanded for design verification.
Chord forces for each region are reported in the Cross Section Detailing. These forces shall be used for the design of hold-downs for the wall panel.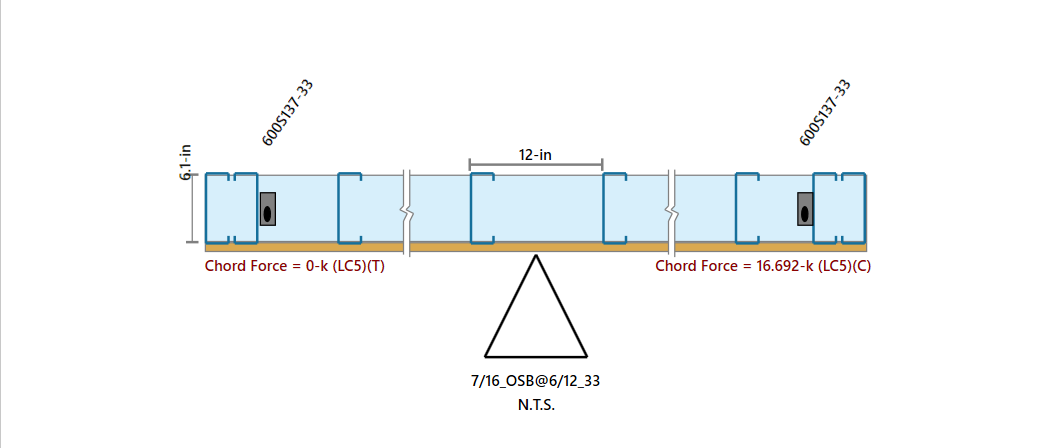 For more information on CFS wall design and integration with RISAFloor, check out the video below.
---