---
Concrete Design per ACI 318-14 Concrete Code now Available
---
The new ACI 318-14 code has been implemented into RISA-3D v14, RISAFloor v10, and RISAFoundation v8.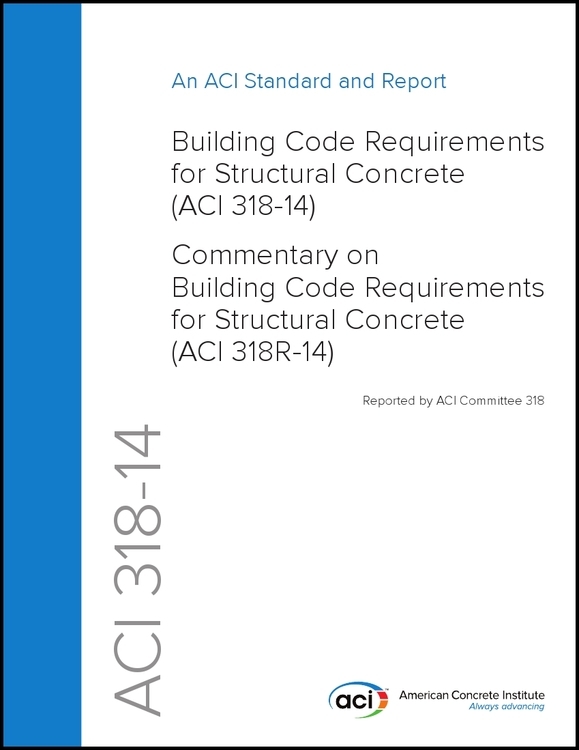 To select this code for your design, simply choose them from the Codes tab of the Model Settings: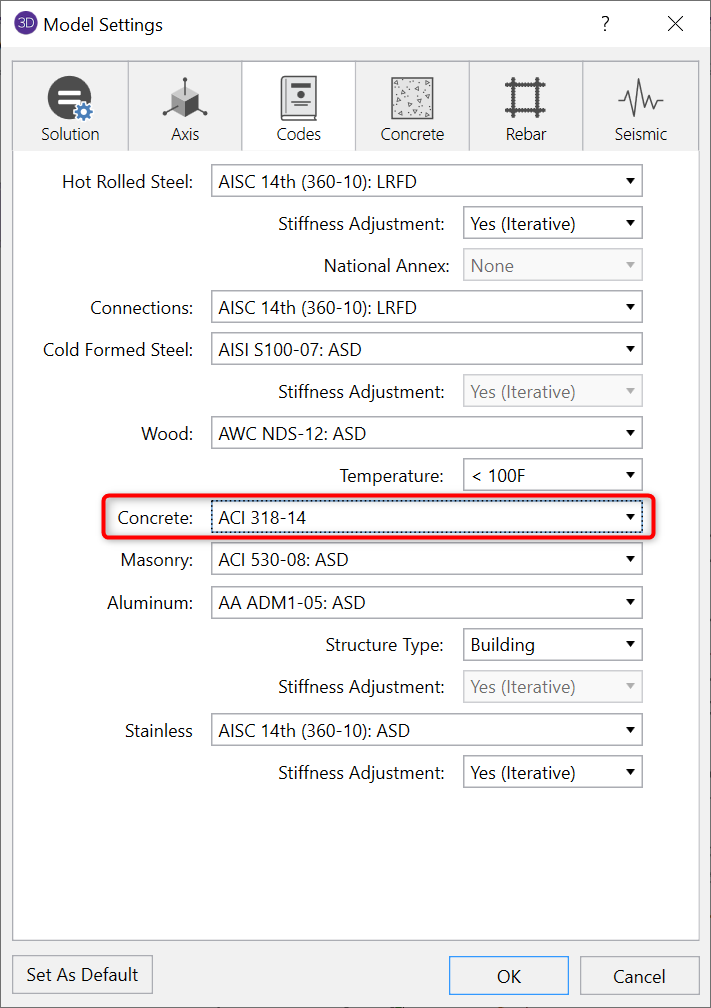 One of the main changes for the 2014 ACI code is a change to the minimum flexural reinforcement for elevated slabs (RISAFloor ES) and mat slabs (RISAFoundation). Please see ACI 318-14 Sections 7.6.1 and 8.6.1 (and Chapter 13's references to Chapter 7 and Chapter 8) for more information.
---