---
Detach an Integrated RISAConnection Model
---
RISAFloor, RISA-3D, and Revit can export connection rule and loading information to streamline the design process for a project with numerous connections. This process helps to quickly create connections with the member shape, geometry, and loading information from the original program.
However, there may be times where you want to change some of the exported information. This is now available!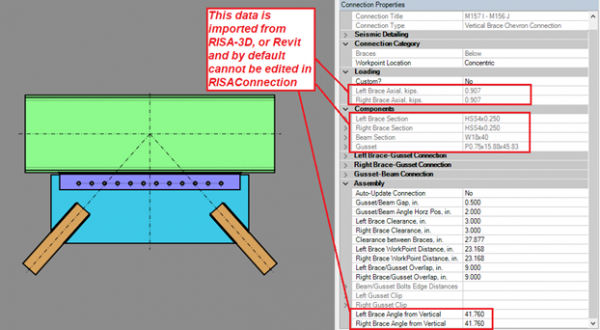 To take full control of your RISAConnection model, simply click on the Detach button on the Home tab of the ribbon toolbar:

Once you click this, RISAConnection will present you with the following message to warn you that this will break connection with the original program (RISAFloor, RISA-3D, or Revit). Please note that you cannot re-attach a model once it is detached.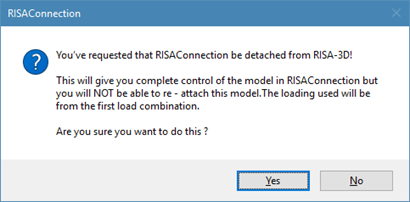 After it is detached, you now have full control over all of the inputs so you can fully customize the connections in your model!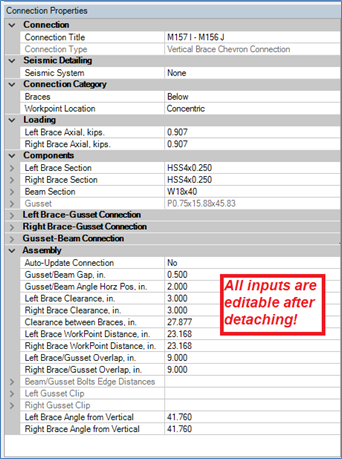 ---
Tags: RISAConnection Integration