---
Stainless Steel Design per US Codes now Available
---
Stainless Steel provisions are now available in RISA-3D v16 according to the AISC Design Guide 27 - Structural Stainless Steel.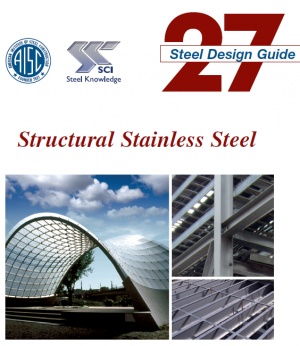 Stainless steel shape properties and member design are based on the recommendations in the AISC Design Guide 27 Structural Stainless Steel. The procedure outlined in the design guide follows the 2010 AISC Specification and 14th Edition Steel Manual. In the Model Settings on the Codes tab there is an option for Stainless Steel code for either AISC 14th (360-10) ASD or LRFD.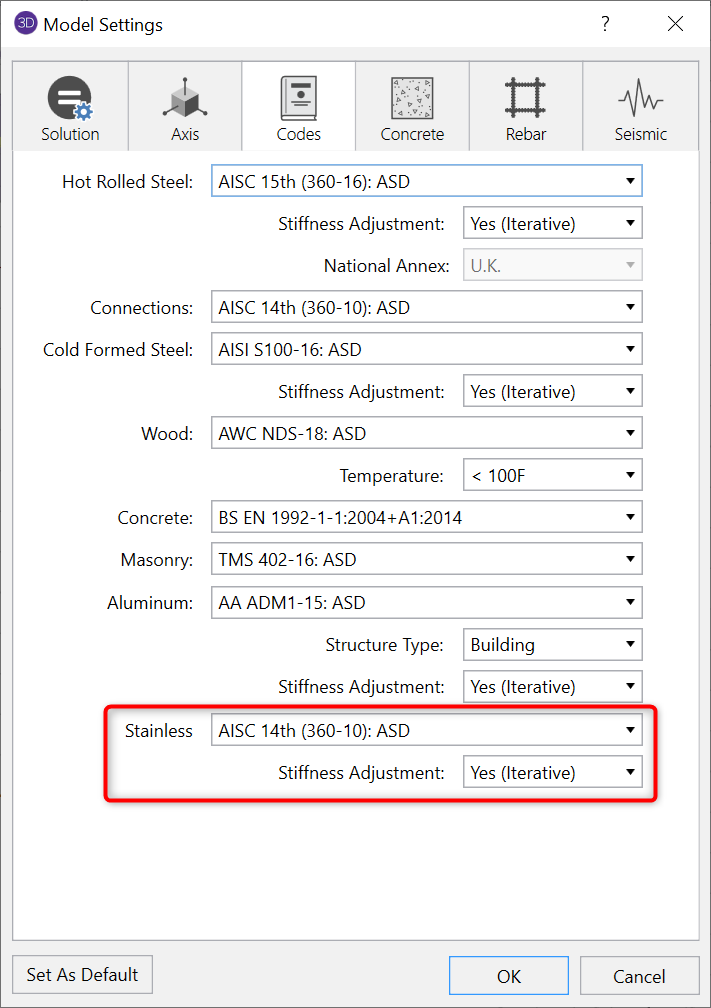 Stainless steel shapes are similar to the shapes in the AISC database for all shapes. Thus, RISA currently supports only the AISC steel database for the shape selection of stainless steel members.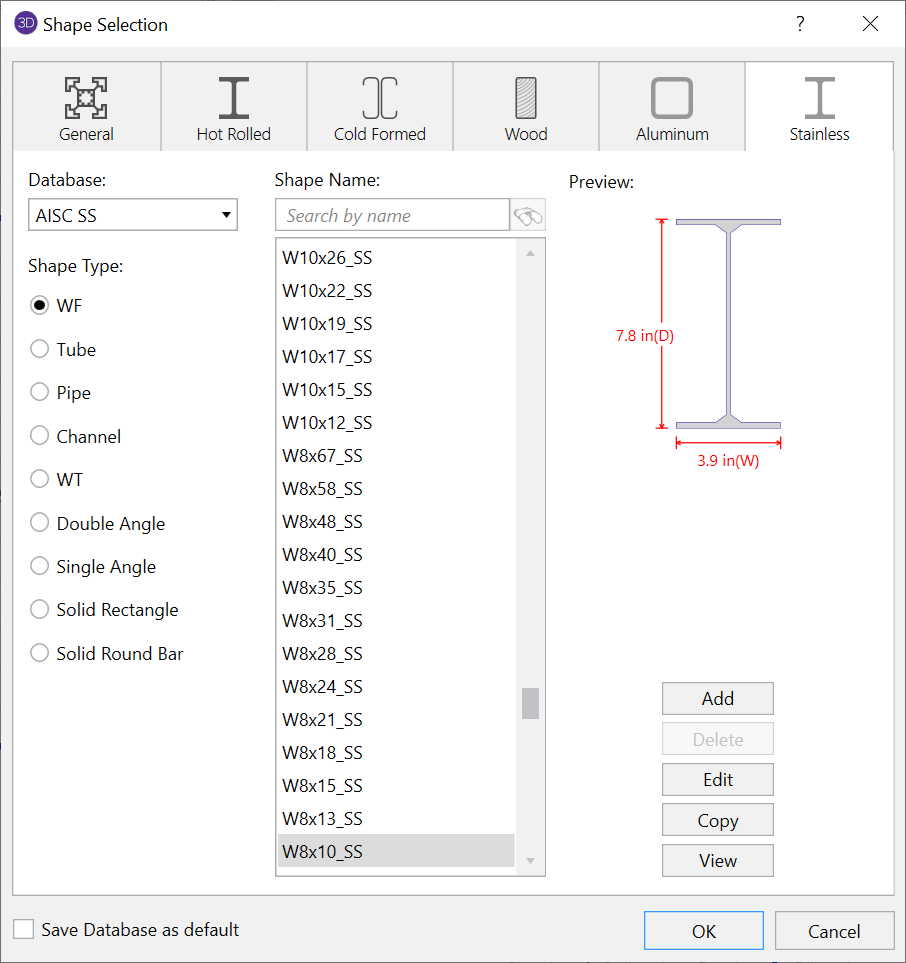 The Stainless Steel Design Parameters Spreadsheet records the design parameters for the stainless steel code checks and may be accessed by selecting Members on the Data Entry Toolbar and then selecting the Stainless tab. These parameters are defined for each individual member and may also be assigned graphically.

The design for stainless steel follows the design for hot-rolled steel design with a few exceptions which are outlined in the design guide. The Design Results are on the Stainless Steel tab in the Design Results spreadsheet.

The Detail Report also shows the results and stainless steel code checks.

---